There are many different types of pins. Each pin is valued differently. Try to do your research online before making a trade to find the value of a pin. These are the most common types of pins.
* Cast Exclusive Pin / Cast Lanyard: Cast Exclusive pins are only available for Cast Members to purchase backstage, whilst Cast Lanyard pins are given to Cast Members to place on their lanyards to trade with guests.
Read Full Post »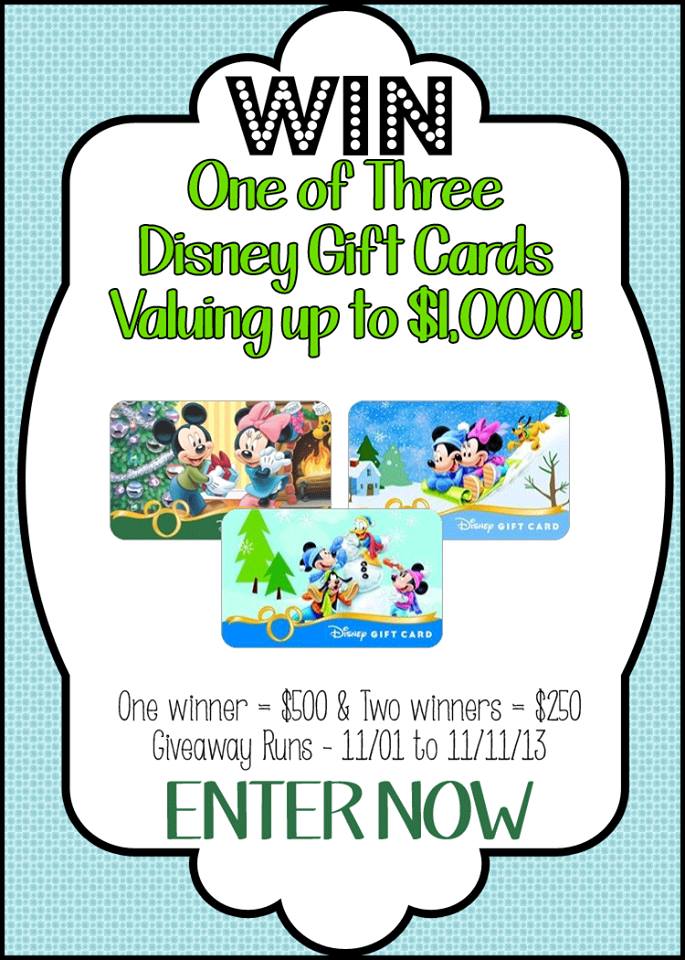 Comment below with your email to participate in the free gift card giveaway!
Visit my facebook page... facebook.com/DiscoveringTheMagicKingdom
Giveaway begins at Midnight, November 1st, 2013 and... runs ...
Read Full Post »
Have you ever had a hard time figuring out what to get for a friend or family member who is a Disney freak?
Try getting them Disney collectors stamps. There have been several designs throughout the past. I have the site listed below of where you can order some of the new ones.

Read Full Post »
The MIO Liquid Water Enhancer is the best for carrying around Disneyland in your backpack or pocket. I always say to carry water bottles in your backpack and take in Crystal Light or Propel packets, but a few months ago I discovered these little bottles that are perfect.
Flavors:
  Berry Pomegranate
  Sweet Tea
  Fruit Punch
  Strawberry Watermelon
  Mango Peach
  ...
Read Full Post »
I use a Canon PowerShot SD1000 7.1MP Digital Elph Camera with 3x Optical Zoom for all of my photo taking. It fits perfectly in your pocket so you don't need a camera case and it uses a common video card. The battery only takes a few hours to completely recharge as well.

Read Full Post »
The Camel Pack is perfect for whenever you have a lot of walking or hiking to do. I take mine to Disneyland with me.
Check It Out

Read Full Post »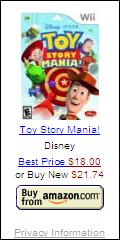 You thought it was just an attraction in California Adventure? Well it isn't. Disney Interactive Studios has released "Toy Story Mania!" the video game. The game features gameplay and levels similar to those on this attraction, along with original levels and features. The game was released exclusively for the Nintend...
Read Full Post »
Check It out!!! Get your own personalized Disney beach towels.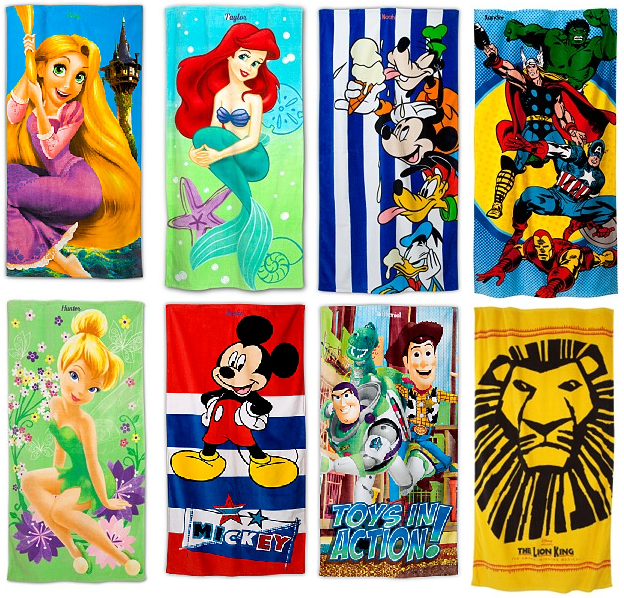 (
Read Full Post »