Did you hear about the new animated Disney feature film? It will be released November 27th 2013. It will be titled "Frozen". It is based on the story "The Snow Queen" by Hans Christian Andersen in 1844. He also wrote "The Little Mermaid" (1836), "The Emperor's New Clothes" (1837) (became the film "The Emperor's New Groove"), "The Ugly Duckling" (1844) and many more.
The film will star Kristen Bell as Anna, the newest upcoming Disney Princess, and Idina Menzel as The Snow Queen.
This is the plot according to D23, "In order to stop the spell which has trapped the kingdom in eternal winter, Anna teams up with Kristoff, a mountain man, and goes on a journey to find the Snow Queen, all while encountering Everest-like extremes, mystical creatures and magic."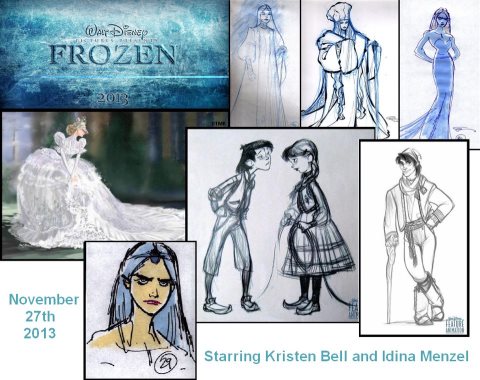 Categories: Disney Movie Reviews