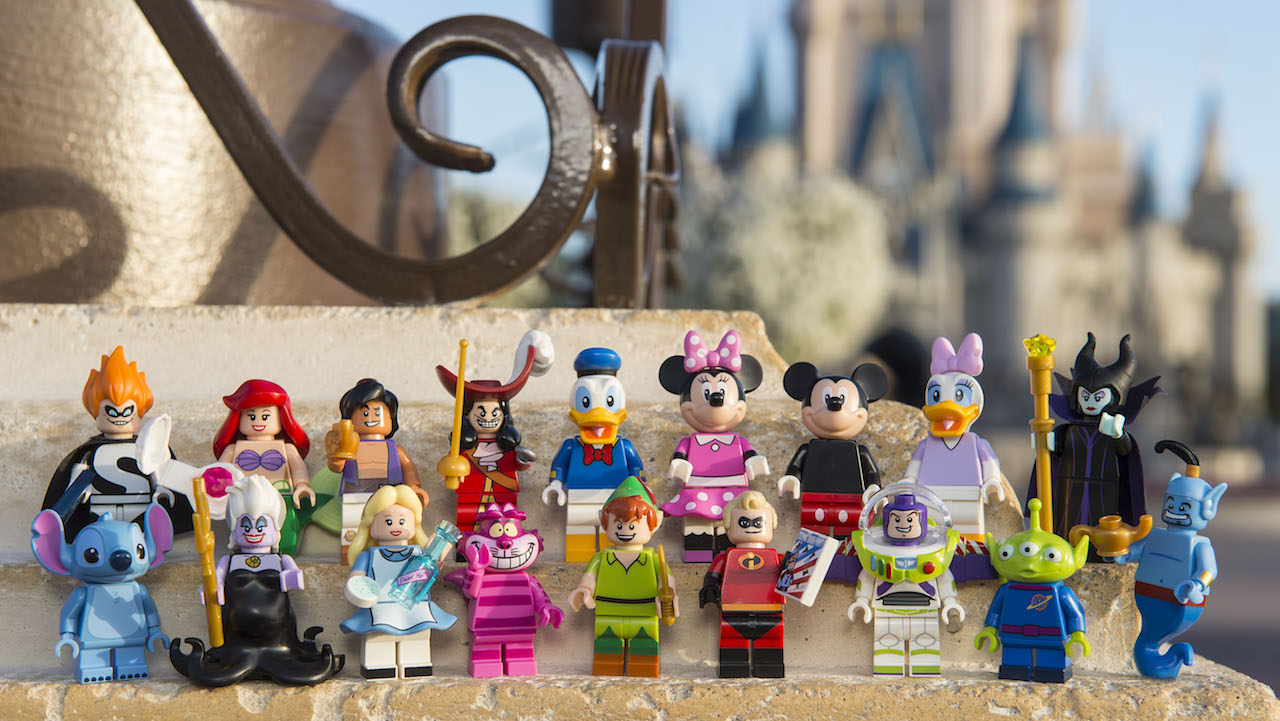 This week Lego released the Disney character collection in mystery packs. 
Want to know what you will be getting in the packs?
Flip the pack over and look at the bottom where it is sealed. There are little dimples, or bumps. Each character has its own pattern of bumps. Take a ruler in the store with you, and maybe a flashlight. I posted a little ruler in the picture so you can see the distance between bumps. The lines are there for locational purposes. Good luck on your collecting.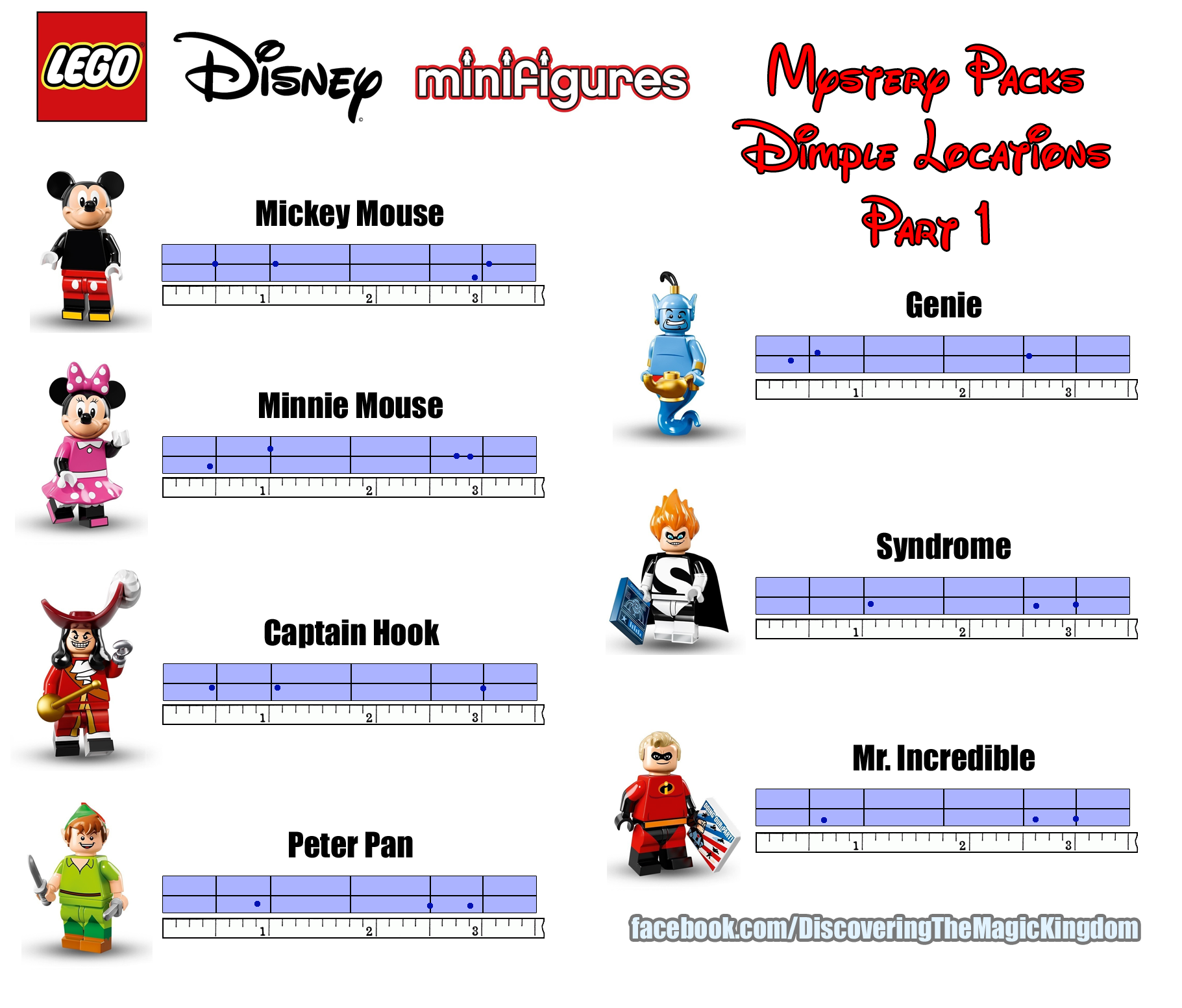 PART TWO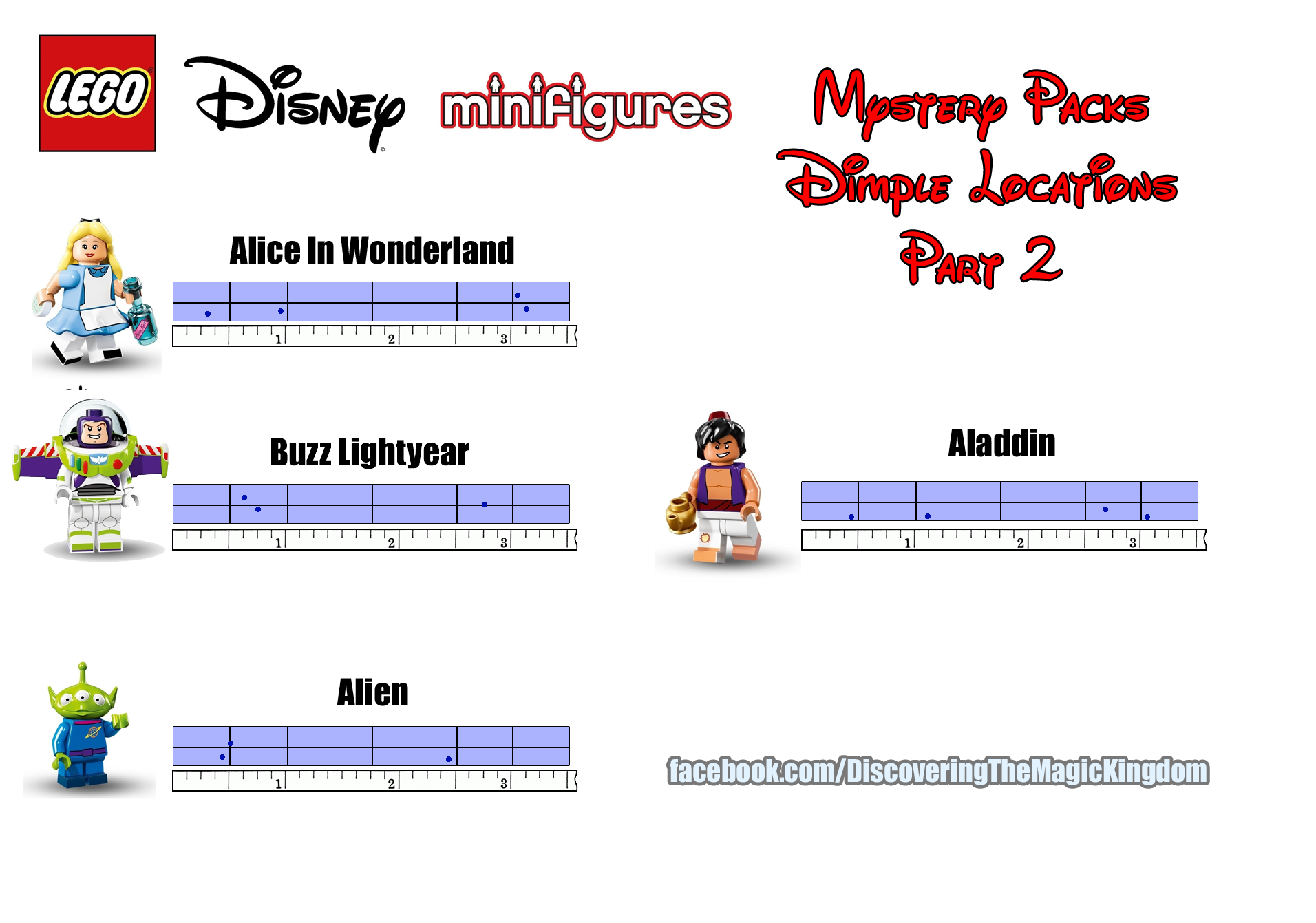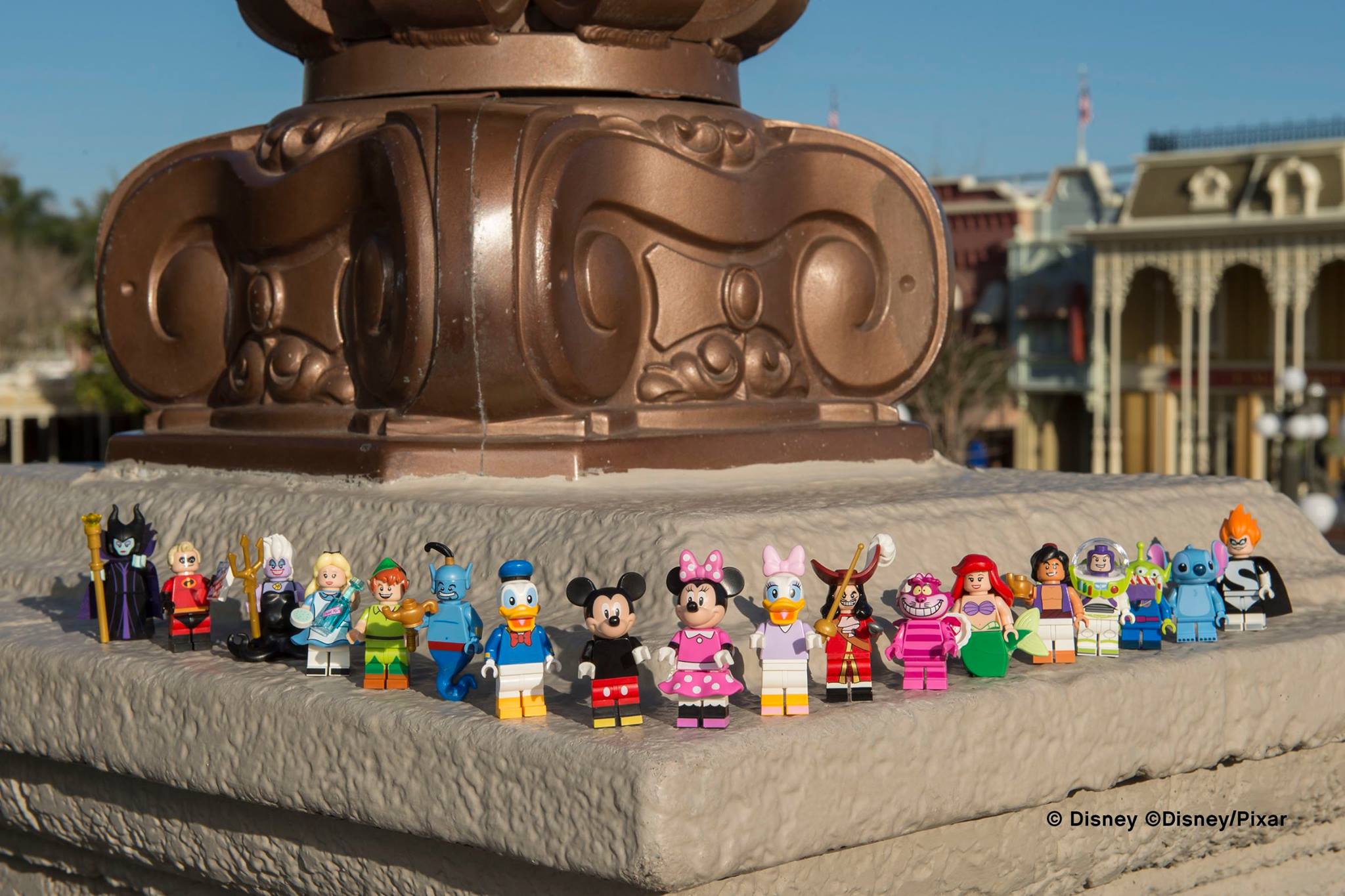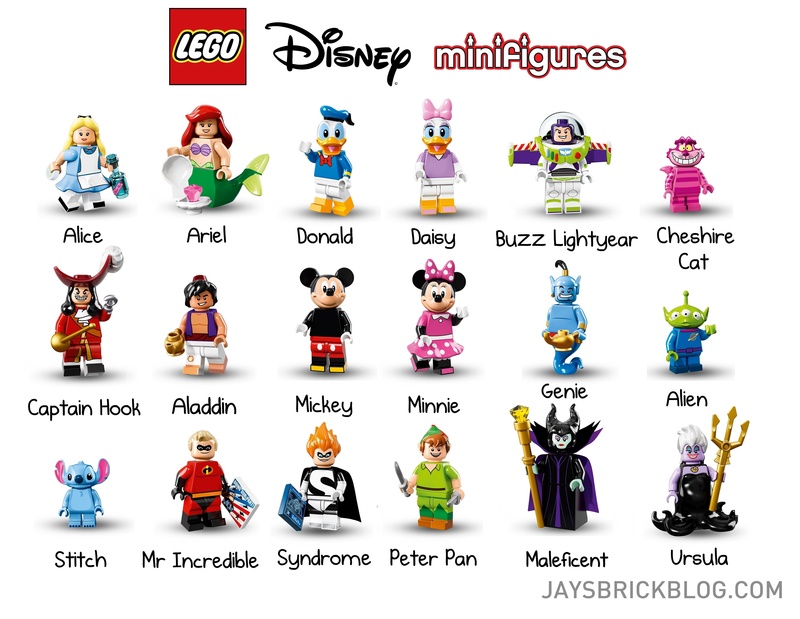 Stitch Mr. Incredible Pixar Disney Lego Peter Pan Syndrome Alice In Wonderland Ariel Little Mermaid Donald Duck Daisy Buzz Lightyear Cheshire Cat Captain Hook Aladdin Mickey Mouse Minnie Mouse Genie Alien Little Green Men Maleficent Ursula
Categories: None