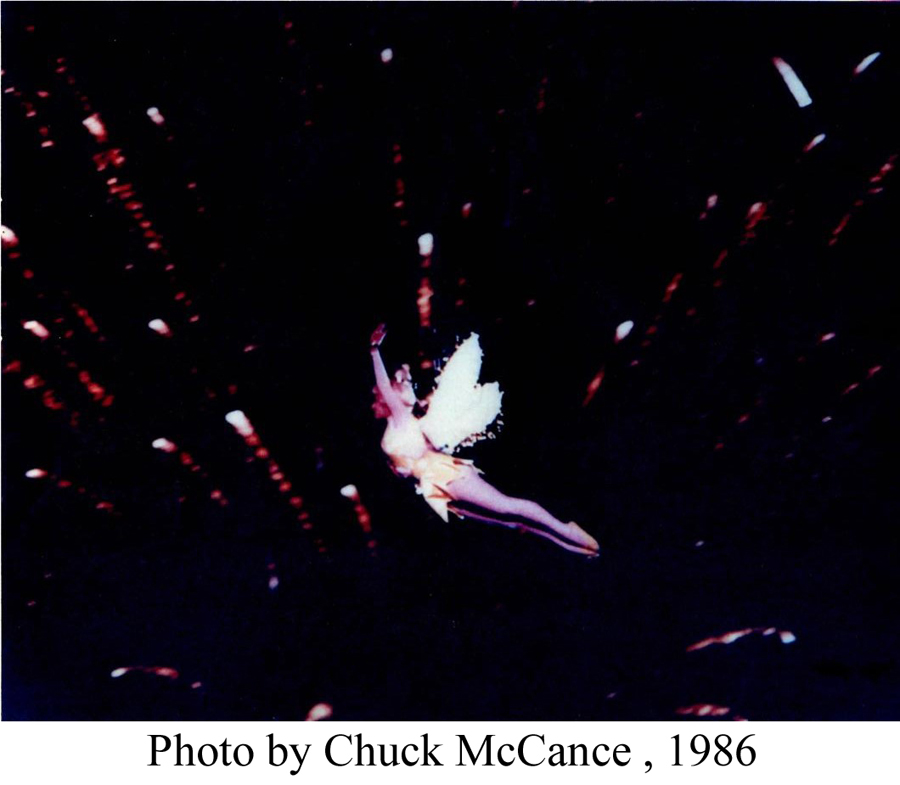 Gina Rock: The Longest Running Tinker Bell in Disneyland History
By Joshua C. Shaffer
Edited by Gina Rock
Tinker Bell is one of the most iconic characters that Disney has ever created. She made her first Disney appearance in the 1953 animated feature Peter Pan, as pantomimed by Margaret Kerry. Disney then used her to promote the upcoming theme park, Disneyland. Since the opening of the park in 1955, Walt thought the night-time fireworks show lacked something spectacular. Walt introduced crowds of visitors to the first live version of Tinker Bell in 1961 when he had the 71 year old 4 foot 10 inch tall Tiny Kline zip across the castle from atop the Matterhorn. Her appearance was welcomed by all who saw her. After her retirement in 1964, Tiny passed on the "wand" to Mimi Zerbini, who only flew for one summer, then passed the wand to Judy Kaye, and then on to Gina Rock.
Gina became Tinker Bell on May 31, 1983. She amazed the children nightly during the fireworks for 21 years until her retirement. Chances are if you saw the fireworks between 1984 and 2005, you probably saw her. Gina holds the record for the longest run as the popular pixie. After all that time, what would Tinker Bell do after she retires? Well, I had the pleasure of speaking with Gina on the subject. Tinker Bell goes on to help those in need. Gina joined an engineering firm that retains the Individual Household Programs contract for Presidential declared disasters.
DTMK: What got you interested in doing aerialist work as Tinker Bell?
GINA: I was always interested in gymnastics and took ballet for eight years. I loved athletics from a very early age. I had a curiosity about circus performing and stunts starting at the age of 11. I was discovered by Bob Yerkes (stunt man in Back To The Future I & III; Honey, I Shrunk The Kids; Who Framed Roger Rabbit, and as Boba Fett in Return of the Jedi) at a gymnastics practice during my senior year in high school. Bob started training me before I left for Texas to join the circus as an aerialist. I eventually went on to join Ringling Brothers and Circus Circus. I had also traveled to Taiwan, as a flying trapeze performer with an act that was hired by Judy Kaye's ex-husband, Paul Kaye Circus. Judy was Tinker Bell in the park at that time. I remembered seeing Tinker Bell fly over the castle at Disneyland when I was at the resort for Grad Night. I stated to my date: "Oh, I would love that job!" I asked Paul how Judy got the job at Disneyland. He said he didn't remember how she acquired the job seven years before, but that she was going to try and do it again after the Fantasyland makeover. So I was given the heads up about the Tinker Bell spot by Judy's husband. After almost ten years of circus performing, I returned to San Fernando Valley. Fantasyland was just refurbished, so in 1983 I visited the Park and visited Card Corner to inquire about the position if they were going to hire a new Tink. As luck would have it, they said they were going to put her back in six months. Talk about perfect timing! I auditioned and acquired the job. My first flight from the castle was in 1983 when I was 28 years old, and found out two weeks later that I was pregnant with my first child, "My favorite pixie magic." A few years later I was pregnant with my second child and flew that summer as well, barely three months along.
DTMK: What was it like during your nightly routine?
GINA: To be Tink, I was escorted through the park and up the inside of the Matterhorn where I was tied to the cable 160 ft. in the air. At a specific time during the fireworks, I would take off and zip across the castle and crash into a giant mattress at the end. Cast members would come from all over the park just to watch me crash into that mattress. After I was detached from my harness, I would be taken back out of the park. (Gina holds the longest run as the popular pixie, as well as Patty Rock, her ex-sister-in-law that Gina had recommended initially as her substitute in 1985, but then later filled the position for half the time in 1995. Most importantly, the Tinker Bell crew that stayed with Gina and Patty throughout their tenure were not only vital to their safety and security but became like family.) The Tink crew would ready the equipment and then carry it across the park to the mountain, prepare the rigging, strap me in, and send me off. Trusting your crew was of the utmost importance.
DTMK: Did you do anything else for Disney besides flying as Tink?
GINA: Oh yes. I was only Tinker Bell for about twenty seconds a night. My mother used to joke and say I only worked twelve minutes a year. At the time I wanted to raise my children myself. I didn't want them being raised by a babysitter or a nanny. So, in 1986, I created my own talent agency called World Wide Acts. In the early 90's, when Disney owned The Queen Mary, I provided fifty variety performers for the album release party of Innuendo which was released for the band Queen with my company at Disney's request. At one point I booked thirty performers for a corporate event when Aladdin came out with Robin Williams in 1992. I also booked special entertainers for the opening of Indiana Jones and the Temple of the Forbidden Eye media event. Basically, I did some booking for large media and corporate events and brought on jugglers, stilt walkers, contortionists, fire eaters, balancing acts, sword swallowers, as well as aerial circus performers. Besides Disney, I booked and promoted headliner rock acts such as Motorhead, and showcased musical talent for solicitation for record labels. For a while I was a booking agent for FM Station Live and a promoter for Filthy McNasty's Saloon. I procured openers, middle, and headliner comics around the country for over ten years. I was certified as a Personal Trainer by the Aerobics and Fitness Association of America and have worked with athletes on their health and physical fitness issues. I also teamed up with a holistic doctor on speaking tours, lecturing on health and fitness issues, and visited many pediatric wards of hospitals to keep up the spirits of the patients.
DTMK: What were some of your favorite acts that you have booked?
GINA: All of them were fun. But I loved how diverse everyone was. But my favorite was booking the comedians. I myself am a comedic person. I love to laugh and make other people laugh.
DTMK: So having your own company at home made it possible to be Tinker Bell and raise a family?
GINA: Yes. It worked out well. I was married in 1984 and had my daughter, Jennifer, shortly after. She is now a video editor, and then later I had my son, Austin, who is a reality show technician. Working from home made it possible to be there for my children and continue doing what I love.
DTMK: Why did you stop portraying Tinker Bell?
GINA: In 2005, Disney upgraded the Tinker Bell portion of the show which was called "Remember... Dreams Come True," narrated by Julie Andrews. Tinker Bell was now going to be flying back and forth, up and down. At the end of 2004, I think around September, Disney began casting auditions and had me train other aerialists for the new flight sequence, and that's when I decided I had a fabulous run--I was ready to retire. I wanted to pursue other interests. So, after 21 years of flight and at the age of 50, I decided to hang up my wings. I officially retired as Tink on March 28, 2005.
DTMK: What did you do after you left Disney?
GINA: I trained to work with an engineering firm that assessed residential damages after a natural disaster. I am a Disaster Housing Inspector for Parsons Brinckerhoff/WSP/Alltech, Engineering. When people register for individual assistance, they have their houses inspected for damages, medical needs assessed, and damages on vehicles evaluated. I was sitting in a college class in August 2005 when I was paged to go out and respond to my first post disaster. It was for the Historic "Hurricane Katrina" in Louisiana.
DTMK: What made you want to pursue a career in that field?
GINA: I met a friend of a mutual friend who had been doing the job for 28 years. I had just started college in 2003 when I met him. I was intrigued by what he was telling me about the job: helping folks after a crisis, and traveling. He stated that after I retire from playing Tinker Bell, I should take classes as an independent contractor for this engineering firm. My mother was altruistic, and I gained that attribute from her. My dad was a nuclear physicist, which is where I get my engineering interest from.
DTMK: How long are you at a single site? Does this job have you travel a lot?
GINA: Yes, it has me traveling everywhere. I have been stationed in twenty-seven states, post disaster. While positioned in the disaster zones, I spend from three weeks to six months at one site.
DTMK: What do you do when there are no disaster zones to report to?
GINA: For the first few years it was pretty slow for me. I would only go out for three to four months at a time. In that time, I still kept up with my talent agency World Wide Acts. I owned a SAG franchise for eight years, but wasn't thrilled with it so I discontinued it. My niche is for procuring talent for live shows and events with those who have spent years honing their skills. I was also a project manager for a new pizza restaurant for a year in 2009, responsible for ordering building material, remodeling, and researching the recipe for homemade signature pizza dough. And from 2008-2009 I was hired as a circus director and project manager for a pilot program: Circus Arts at Los Angeles Gymnastics.
DTMK: It sounds like you have experience everywhere. What else have you done?
GINA: For a ten year span I was a personal training educator and taught vitamin therapy remedies until 2004, and continue to provide this vital service for the rest of my years. I was a Circus of the Stars trainer from 1978-1982. Along with that I was a flying trapeze artist, master of ceremonies, performed comedy juggling with a partner, and aerial ballet from 1979-1982. What inspired me to work in recovery was when I was a candy striper from the age of 14, from 1971-1973.
DTMK: I hear you are trying to publish a book. What is your book about, and why did you start writing it?
GINA: About four years ago I was at an inspection and started to interact with a little boy of about the age of seven. I asked him if he had any crayons and paper. When he returned with the art supplies, I asked him if he would like to draw a picture of his house being flooded and how his experiences made him feel. The boy was all excited and drew his interpretation of the flooding for me. I was thrilled and impressed with how his drawing turned out. I started asking children to draw pictures for me of their experiences with the disasters. The children varied in age from four to twelve. Right now I have four books full of about 250 of these children's drawings of their experiences. I call the collection of hand drawn pictures Post Disaster Art Therapy, which is at the U.S. Copyright Office right now. My job sites and collected pictures with children cover six different states. One of my favorite sketches was drawn by a little boy in 2013 of a helicopter scooping his family up in a basket to take them away from their flooded home in the mountains of Colorado. Another favorite is one drawn also in 2013. I was in Alabama in an area where the kids didn't have any crayons to color with, so they used pencil. These pictures turned out to be more amazing because of the detail. All these pictures inspired me to create and share a book about my experiences with the children drawing their depicted experiences in post disaster situations. It is my hope that these sketches will help children express their feelings and cope with difficult times. Every child has a story, and I want people to see that story and have a way to heal. My book is called Children's Art Therapy: Creations from Post-Disasters and my target publication time is summer 2016 when I hope to gain approval from the government contracting office for FEMA. I will be honored to share these creations produced by children affected by natural disasters.
DTMK: That is just an amazing story. Are you planning on doing disaster housing inspecting until you retire?
GINA: I graduated recently with my BS in Public Safety and Emergency Management, and I was just accepted for the Graduate program at USC for Geospatial Intelligence. I am also working on two books: If I could Live 400 Years, which will discuss what to do with your life if one could live to be 400, and the other is a fun motivational book about how fat cells run our lives. It teaches you how to stop them from demanding food. 
As you can see I have already lived a varied life with many wonderful vocations I loved, but the experience and the magic will always be the role of the pixie, "Tinker Bell."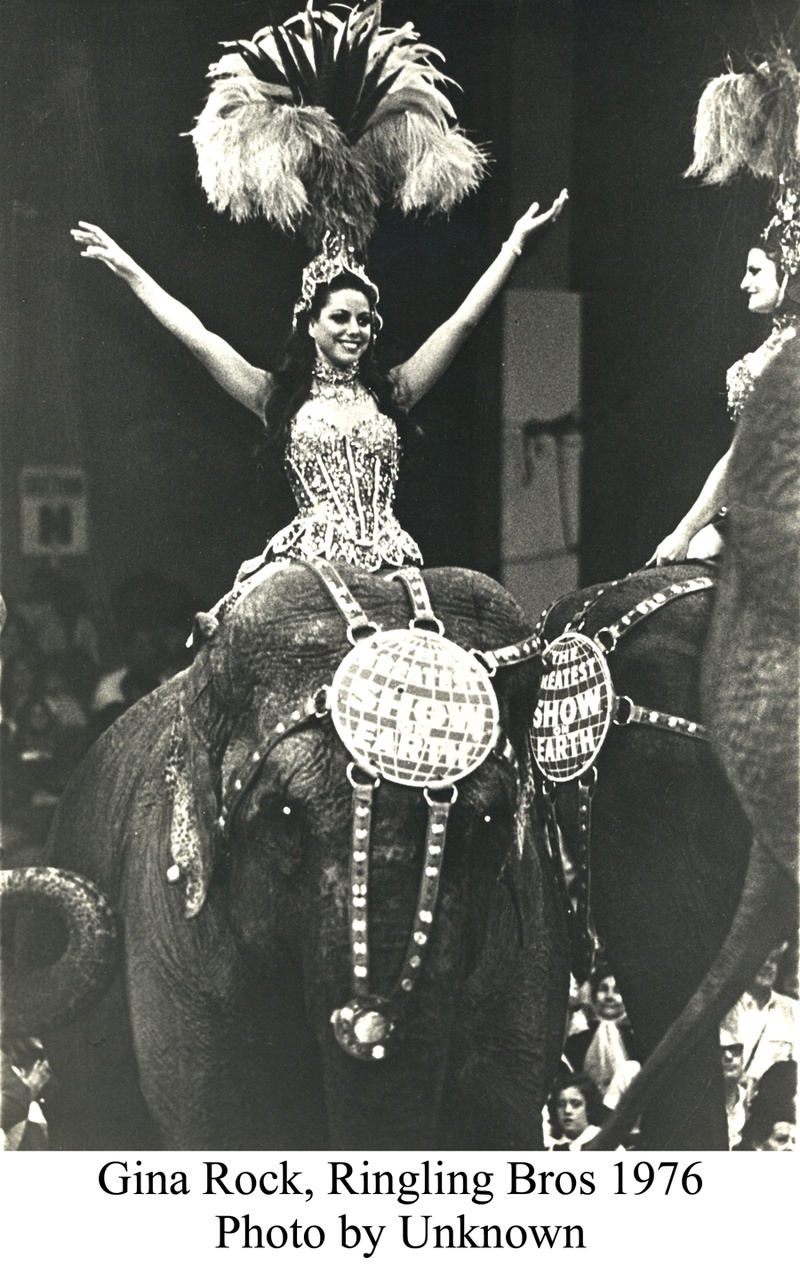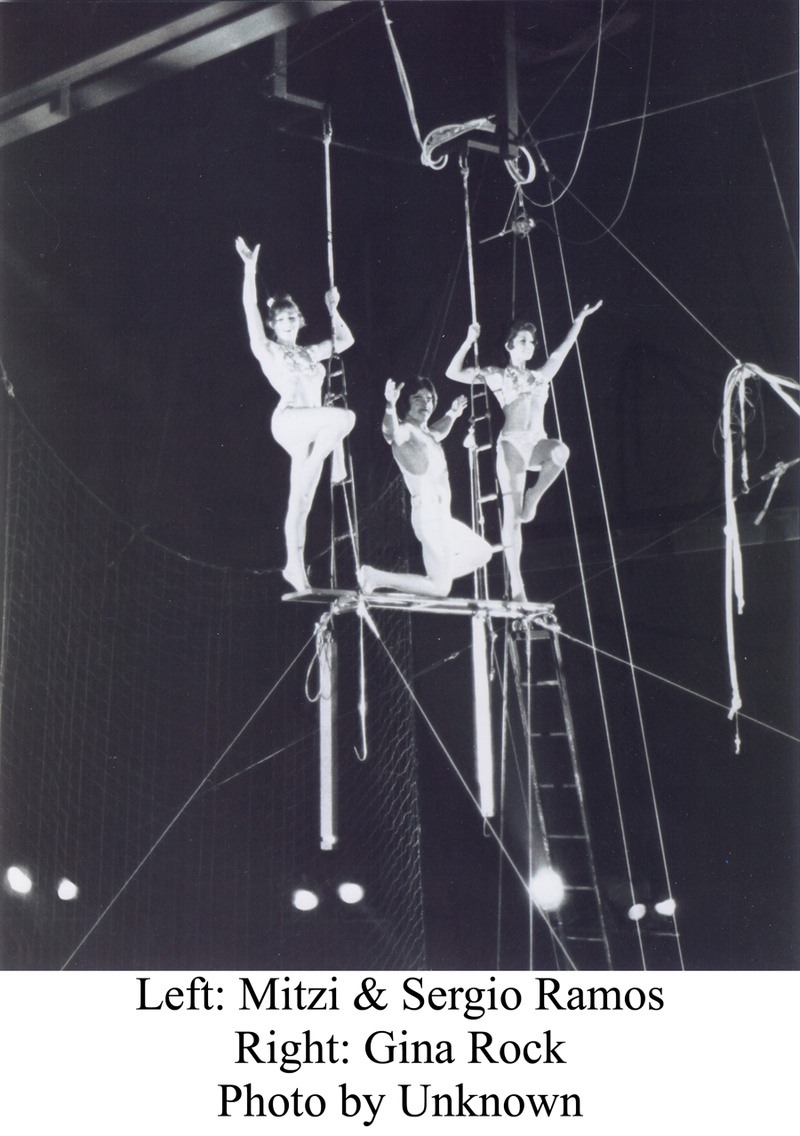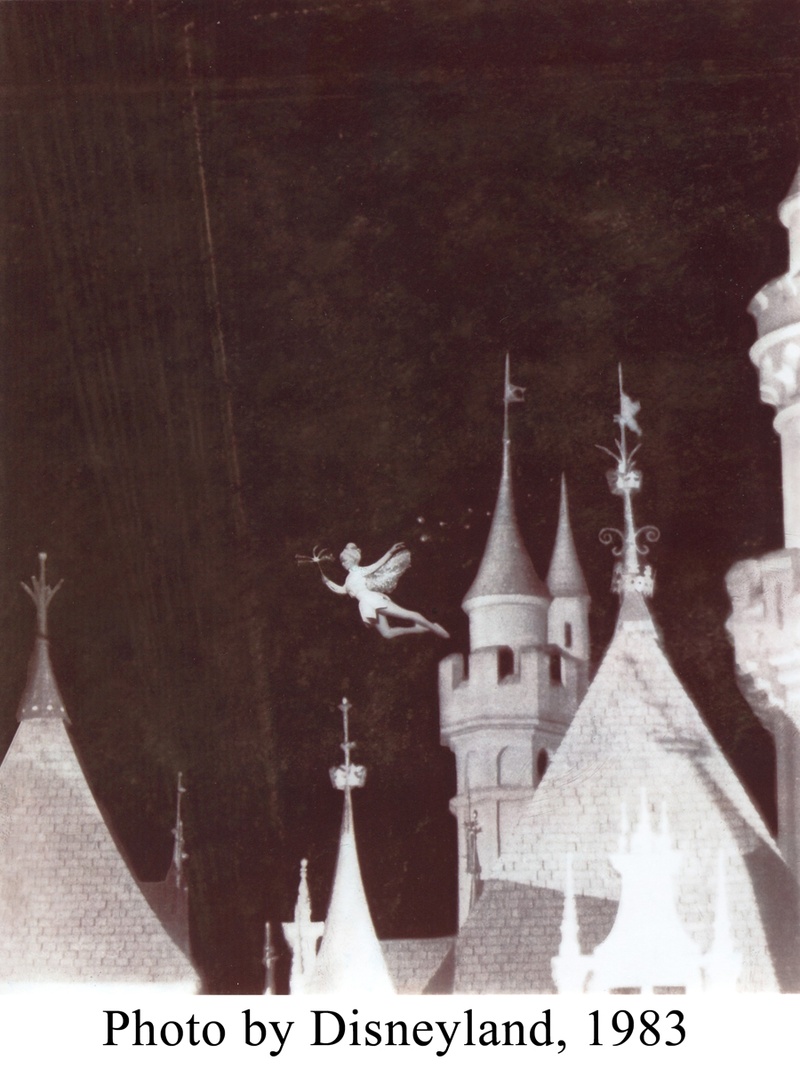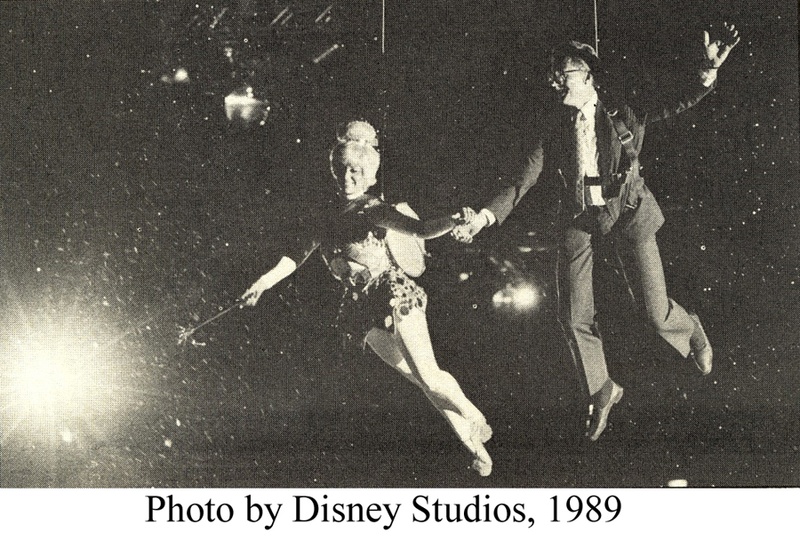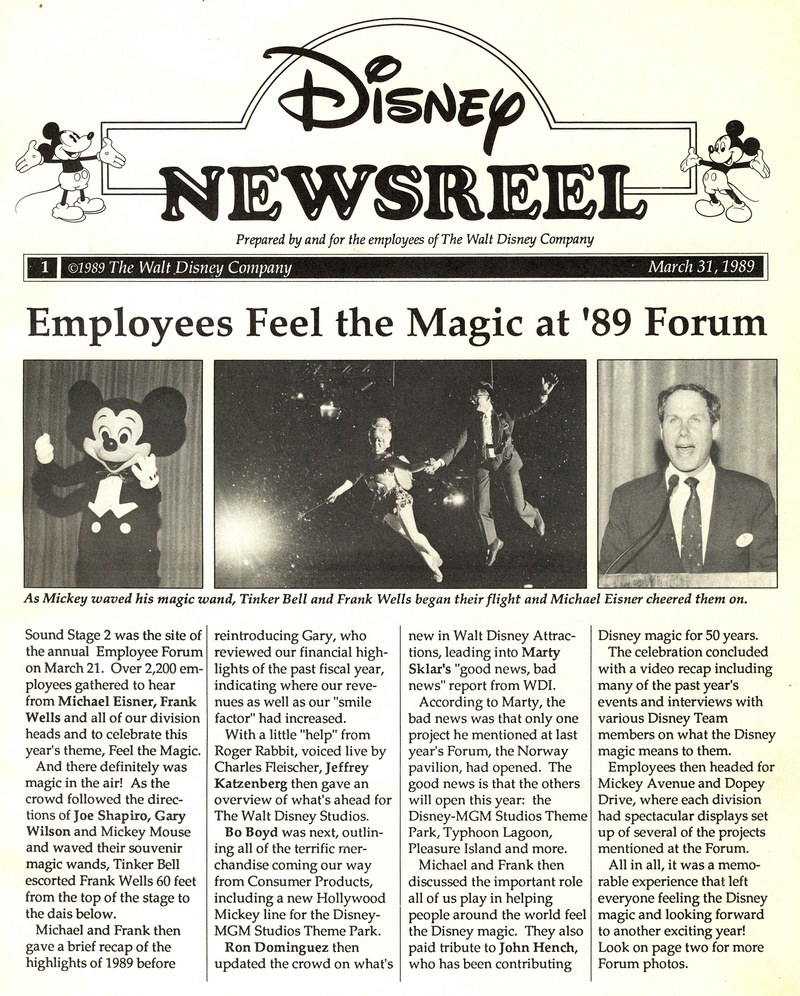 Any questions or comments for Gina can be emailed to Joshua, Gina's Public Relations Manager, at DisneyGuides@yahoo.com
References for Gina Rock Bio/2016
(G. Rock Personal, personal communication, December 4, 2015 and April 20, 2016)
(M Kerry, personal communication, September 15, 2013)
Disney Blog, The. (2016). Finding Tiny Kline. Retrieved March 26, 2016, from http://thedisneyblog.com/2010/09/02/finding-tiny-kline/
Orange County Register, The. (2013). Gina Rock, Tinker Bell, Bob Yerkes. Retrieved February 12, 2016, fromhttp://www.ocregister.com/articles/-2830--.html, imdb.com
Sampson, W. (2007). Tinker Bell Tales, Tiny Kline. Retrieved March 20, 2016, from https://www.mouseplanet.com/8189/Tinker_Bell_Tales
Sampson, W. (2005). Wednesdays with Wade: Pregnant pixie buzzes, Sleeping Beauty Castle Retrieved March 12, 2016 from http://jimhillmedia.com/alumni1/b/wade_sampson/archive/2005/11/09/1288.aspx
World Wide Acts Productions. (2015). About Us: Gina R. Retrieved January 2016, from http://worldwideacts.com/
Categories: Disney History