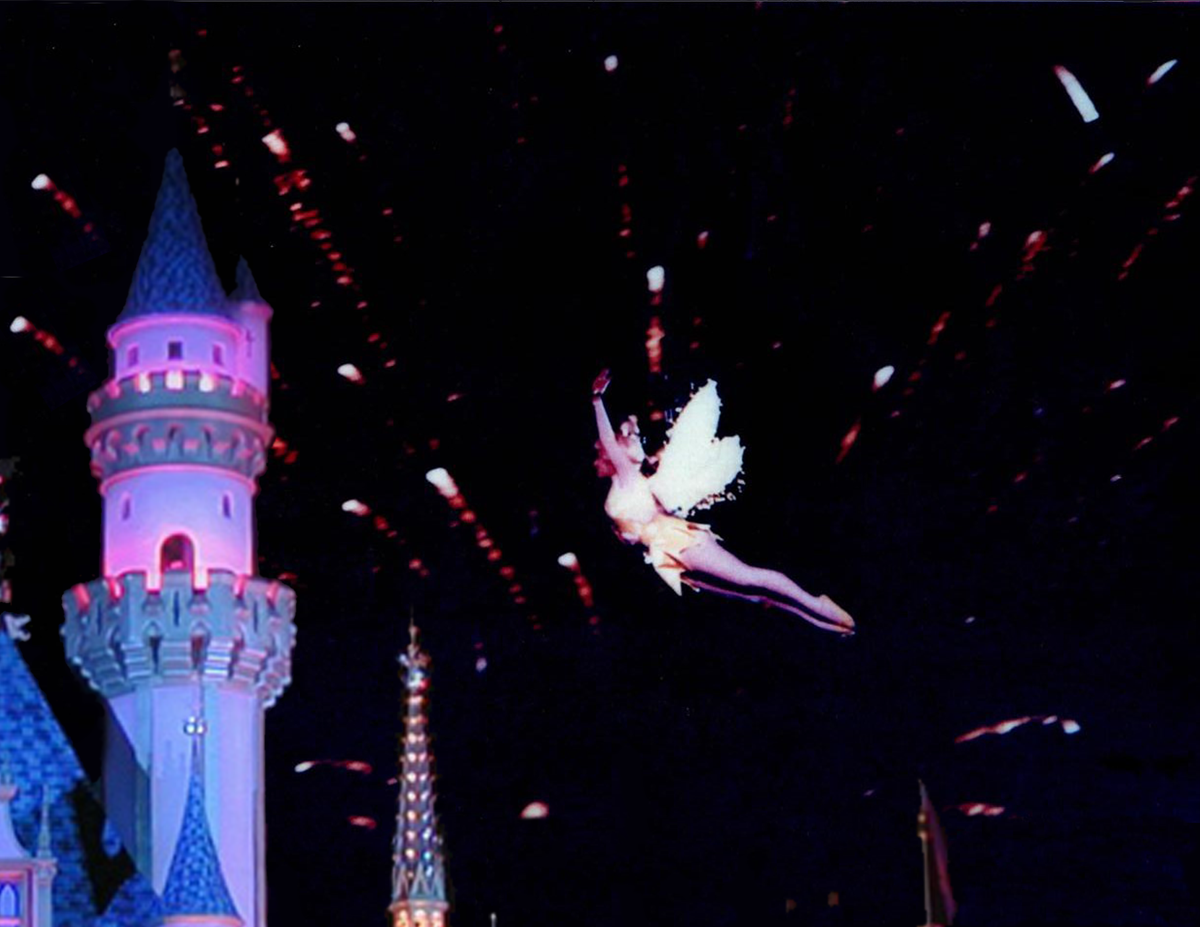 Tinker Bell is one of the most iconic characters that Disney has ever created. She made her first Disney appearance in the 1953 animated feature Peter Pan. Disney then used her to promote the upcoming theme park, Disneyland. Since the opening of the park in 1955, Walt thought the night-time fireworks show lacked something spectacular. Walt introduced crowds of Disneyland visitors to the first live version of Tinker Bell in 1961 when he had the 4-foot 10-inch tall Tiny Kline zip across the castle from atop the Matterhorn. Her appearance was welcomed by all who saw her. After her retirement in 1964, Tiny passed on the "wand" to Mimi Zerbini, who only flew for two summers, then passed the wand to Judy Kaye, and then on to Gina Rock.
Gina became Tinker Bell on May 31, 1983. She amazed the children nightly during the fireworks for 21 years until her retirement. Chances are if you saw the fireworks between 1984 and 2005, you probably saw her. Gina holds the record for the longest run as the popular pixie. Before she flew as Tinker Bell, she joined the circus. One of those circuses was Ringling Brothers. Here are her thoughts on the closing of the Ringling Brothers Circus.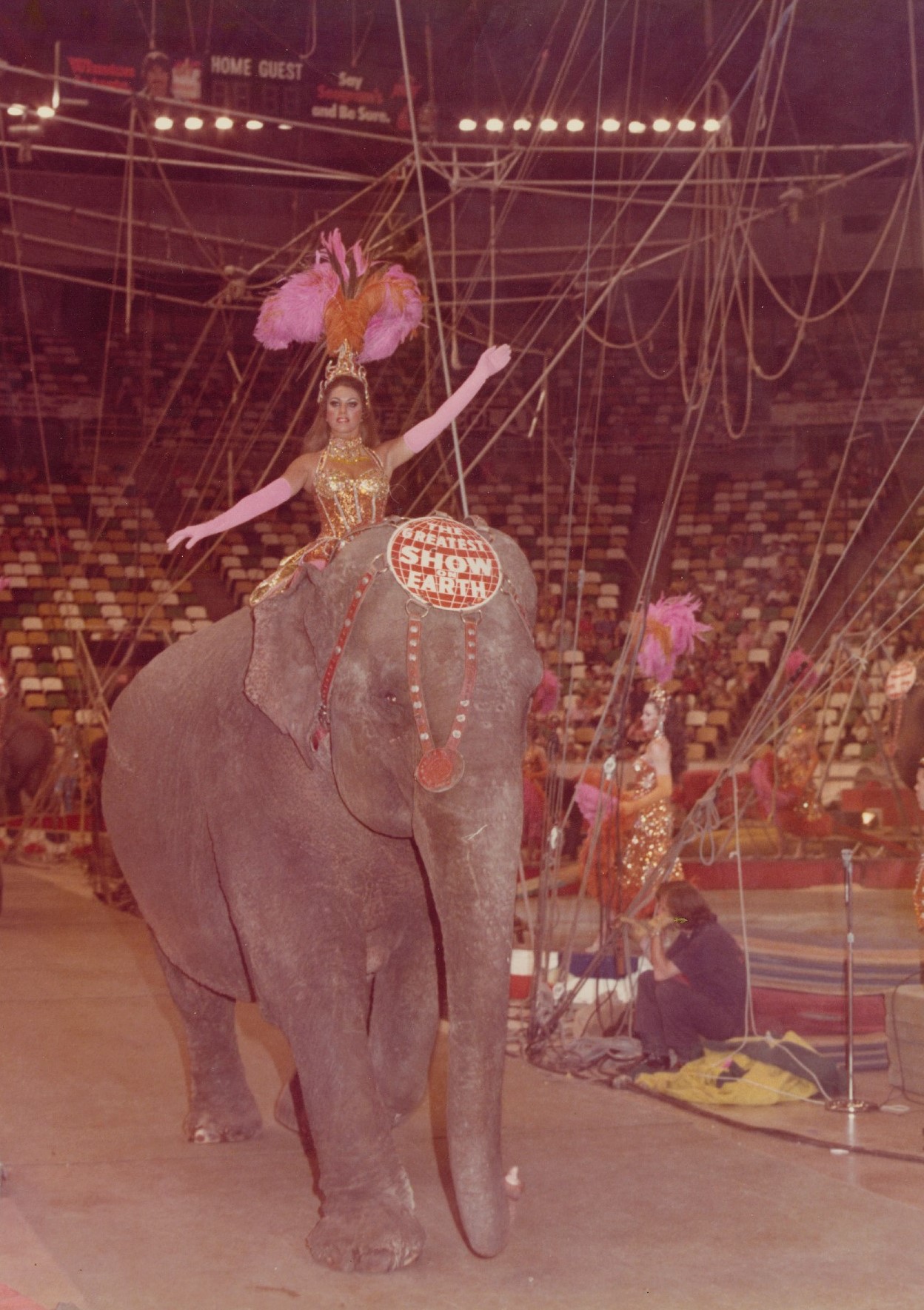 "Thank you to the Feld Family for a wonderful experience
This piece comes from a performer who shared two years with the famous Circus, Ringling Bros. I first would like to state for the record that I was proud to be part of this wonderful Circus History of Ringling Bros. and give a heartfelt thank you to the Feld family for making this 146-year piece of history to be so magical for both the performers as well as their audiences across the U. S. As a kid growing up in the 60's, it was a time when this type of live show that included the animal acts were accepted.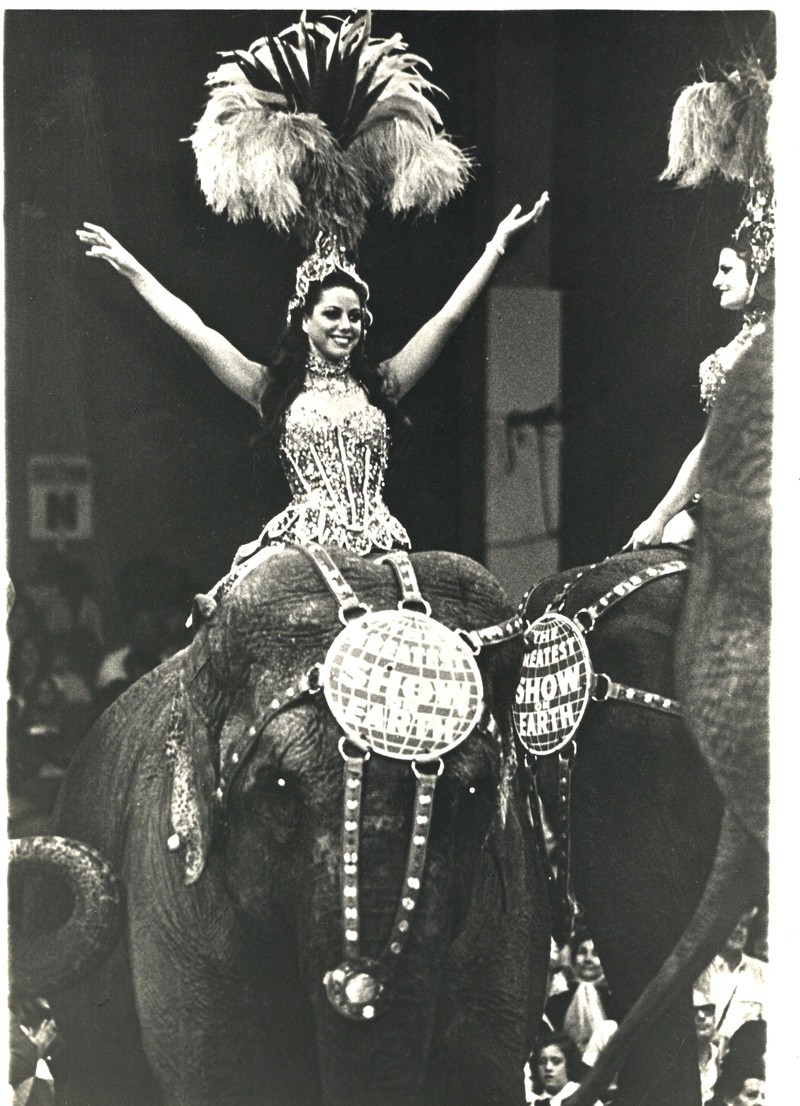 Although I do not believe that animals should be locked up in small cages, especially large lions, tigers, and bears, it is important that the truth be told from those that lived behind the scenes of the Red or Blue curtain about the way these animals were handled. I believe that nature does not dictate for man to control large wild animals, but many were raised since birth in a human habitat environment, and many would never survive in the wild after the wonderful care they received at Ringling. There may be more hunters either maiming animals or killing them for sport, food or jewelry in the wild, but these animals had a chance to live long healthy lives that made up a huge portion of these shows.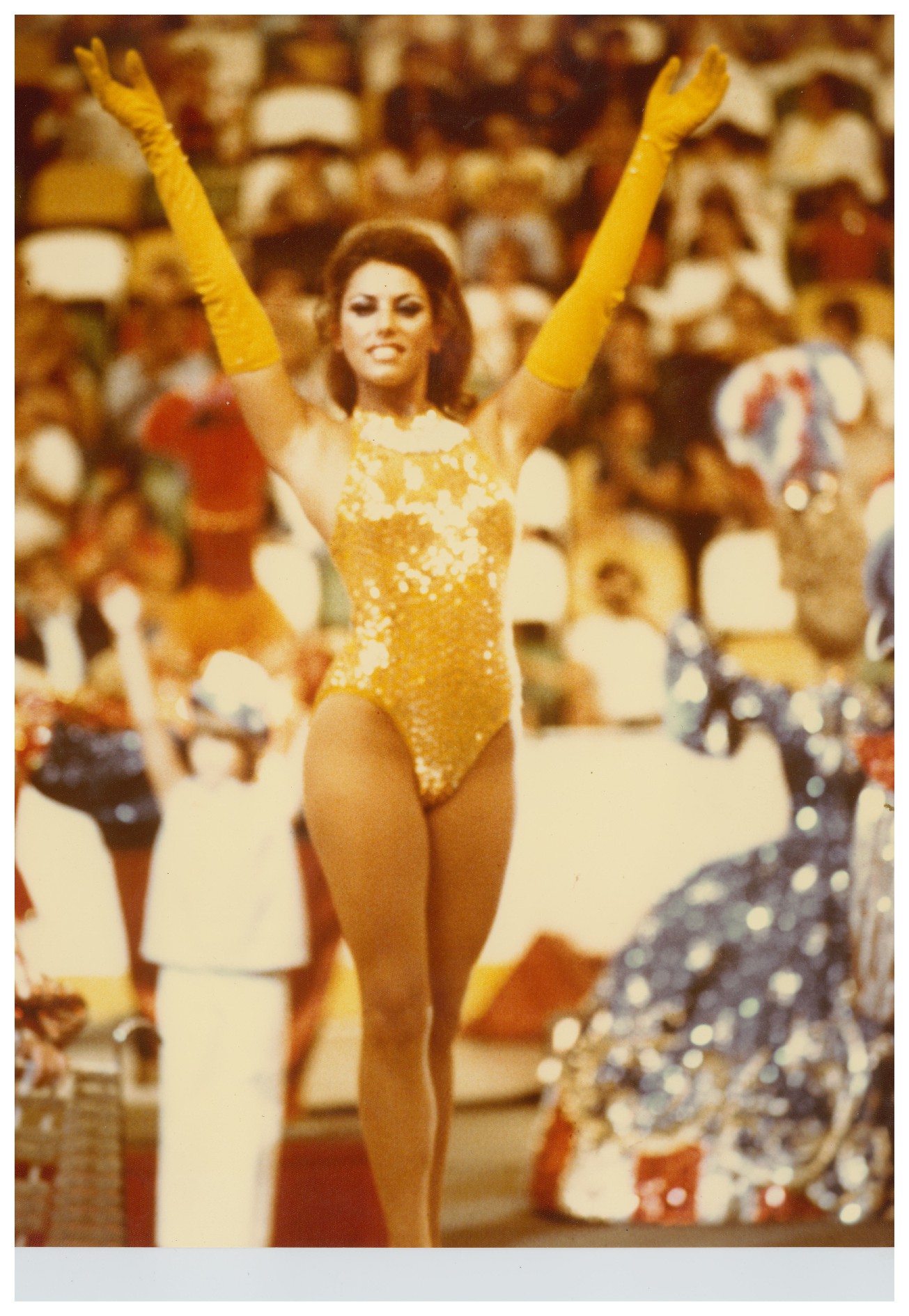 I had the honor of working beside one of the most famous lion tamers," Gunther Gebel Williams," Red Show Circuit, and it can be said that watching this man raise his own tigers, feeding them, caring for them and making sure they had everything they needed was a daily task, always done with the love and care, and clearly they adored this trainer. The two years I was employed by Ringling Bros. for the Bicentennial edition in 1976 and 1977 and had the opportunity to get to know the elephant I rode, the joy of our interaction daily was one I looked forward to. I would bring carrots and bread to him before the show and he always looked happy to see me, and no doubt this large animal knew who I was. The performers were witness to routine daily feeding, and weekly grooming of the elephants which included their love for bathing, and frolicking with large inner tube tires, truly a delight to watch.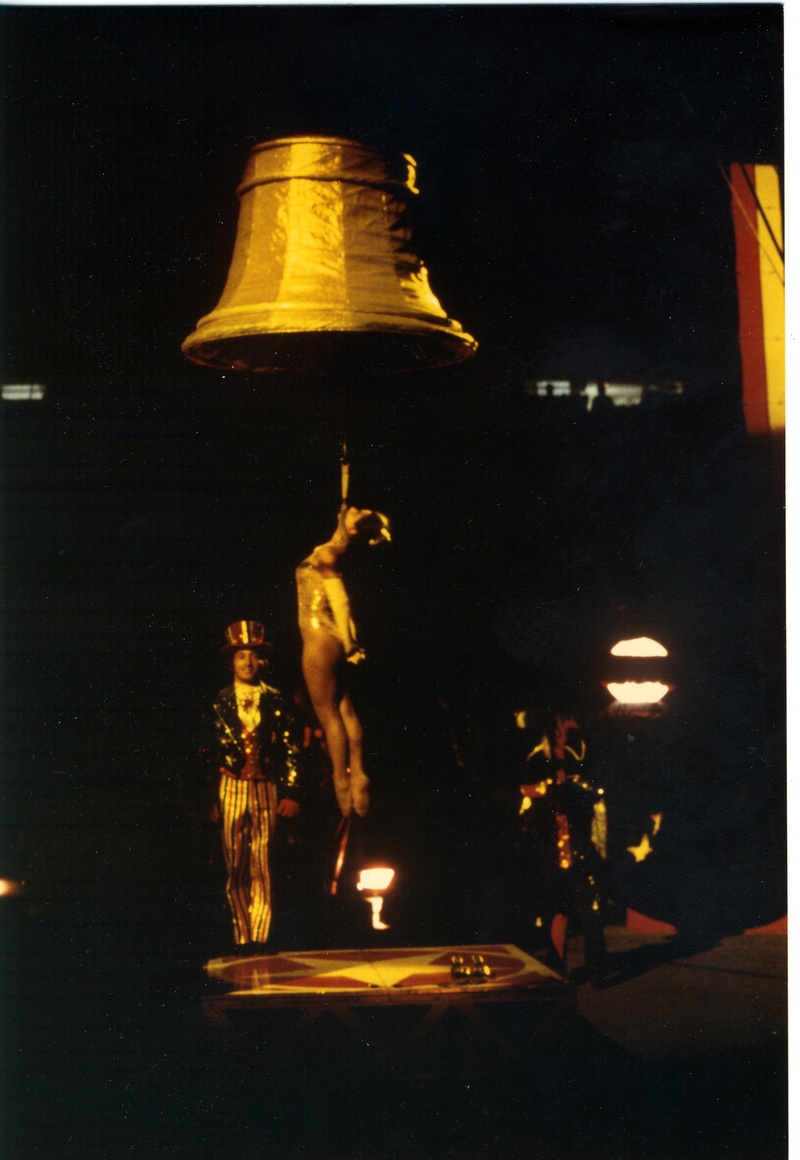 Many of my fondest memories stem from running away with Ringling Bros. Circus at the age of 19, living on a train, and performing with different cultures from all over the world. The Feld family provided an exciting opportunity for those not born into the Circus world.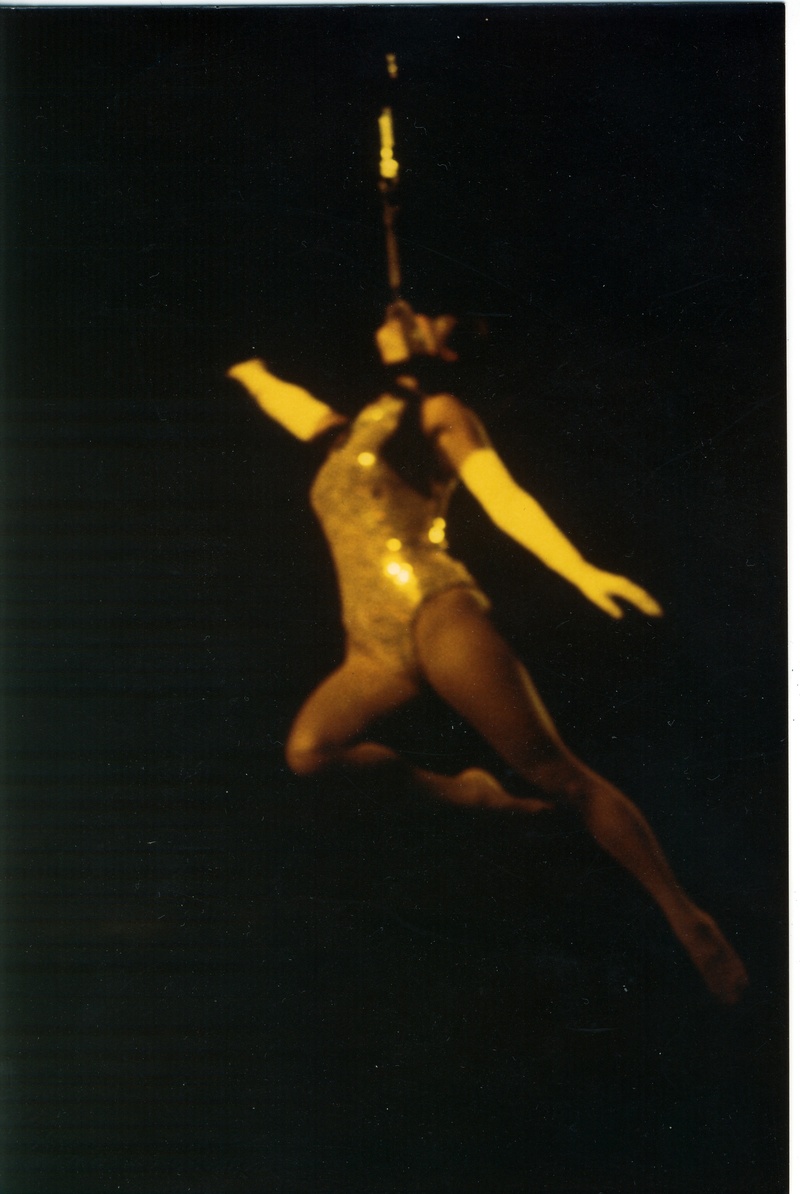 Many thanks to the Feld family for providing employment to so many talented performers and those that contributed behind the scenes. These shows will be missed by many. I am confident that the retiring animals will be well taken care of and doubtless will miss their loving caretakers and trainers."
-Gina Rock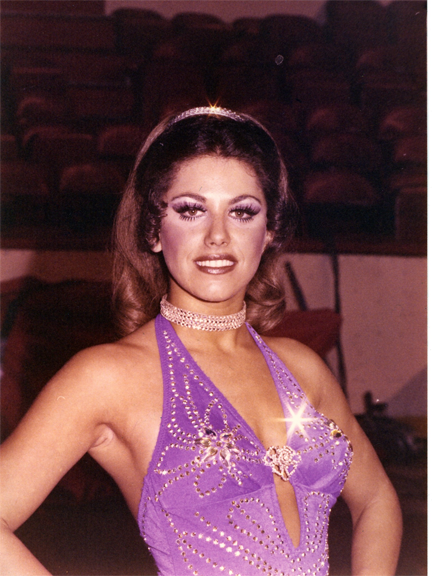 If you would like to get in touch with Gina for interviews or questions regarding her time as Tinker Bell, or as a circus performer, you can contact her Public Relations Manager, Joshua Shaffer, at DisneyGuides@yahoo.com.
If you would like an autographed photo of Gina, please visit…
https://www.etsy.com/listing/477443087/autograph-tinker-bell-signature-photo-by?ref=shop_home_active_7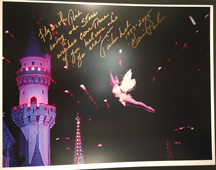 Categories: Disney Trivia, Disney History