Opening today is the new Guardians of the Galaxy - Mission: Breakout!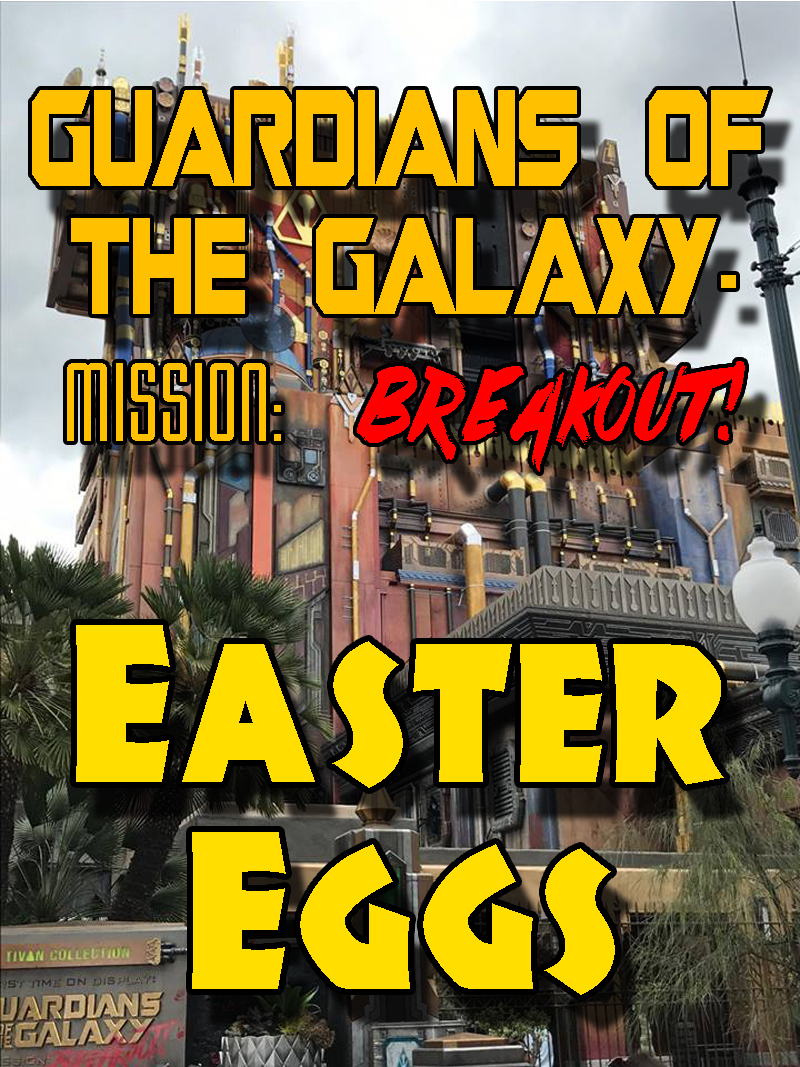 (I will be updating this as things are discovered)
In the entry level of the attraction before boarding, there are lots of Easter Eggs hinting at all of the Marvel films or other Disney things;
• Cosmo the Spacedog – Guardians of the Galaxy (2014)
• Hanging in a cage high above is Figment - Epcot's Journey IntoImagination.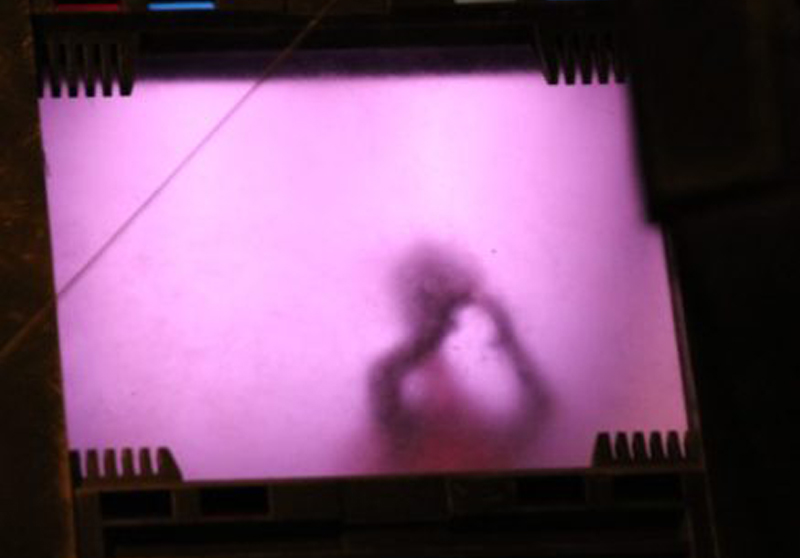 • An Ultron sentry that lights up and randomly quotes lines from the movie - Avengers 2: Age of Ultron (2015)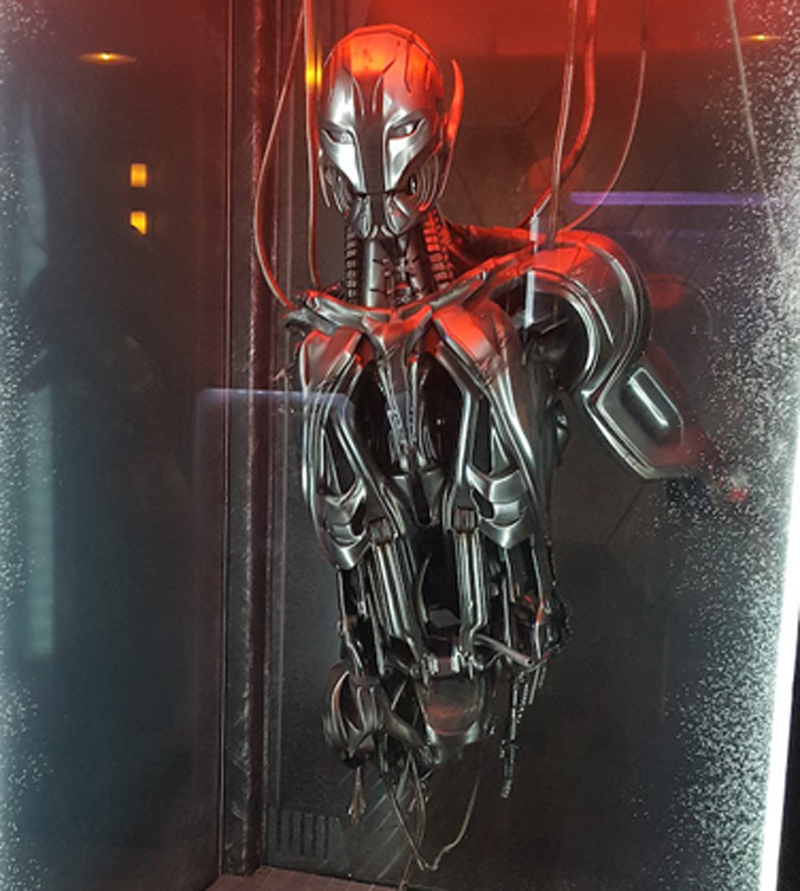 • Armor from the Nova Corps - Guardians of the Galaxy (2014)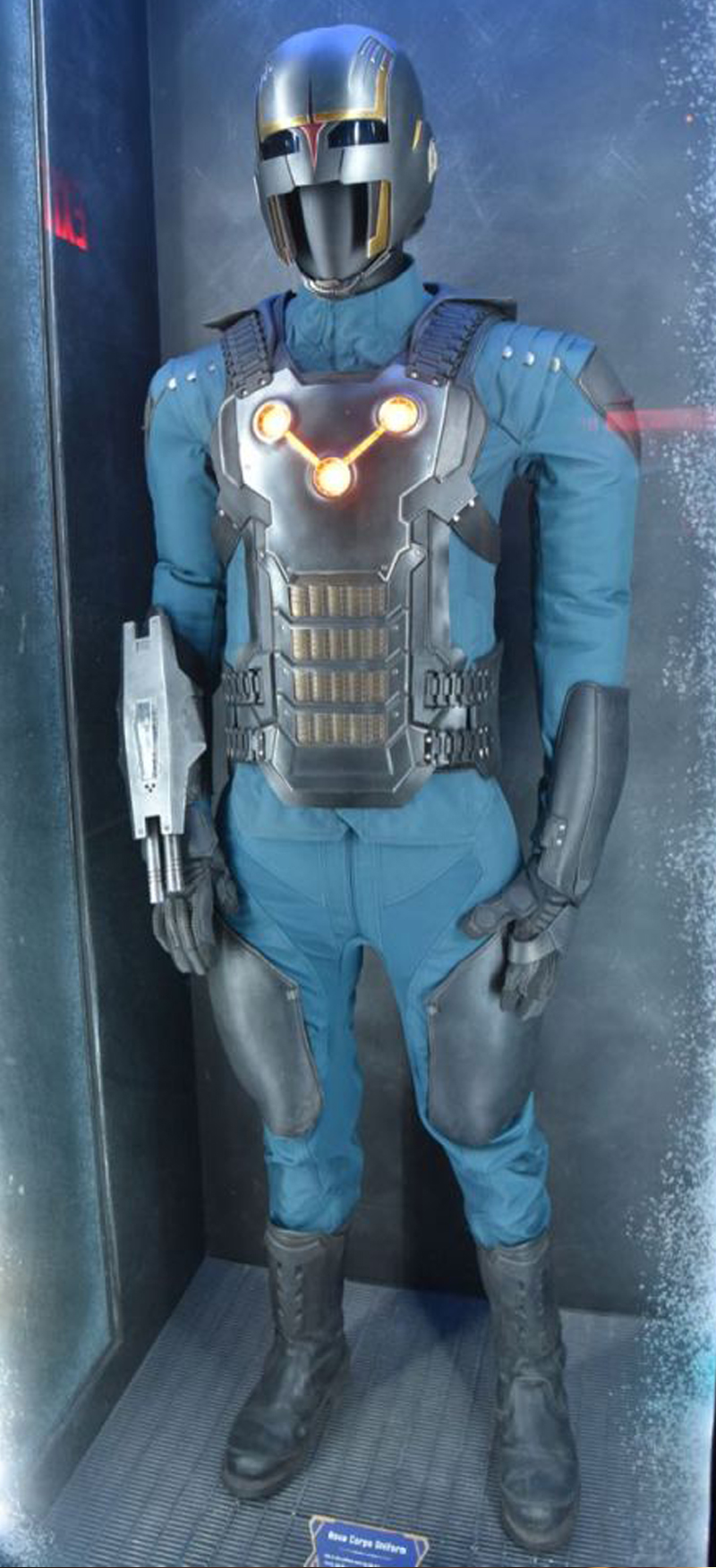 • Warlock's Eye from Odin's trophy room, it follows your movement – Thor (2011)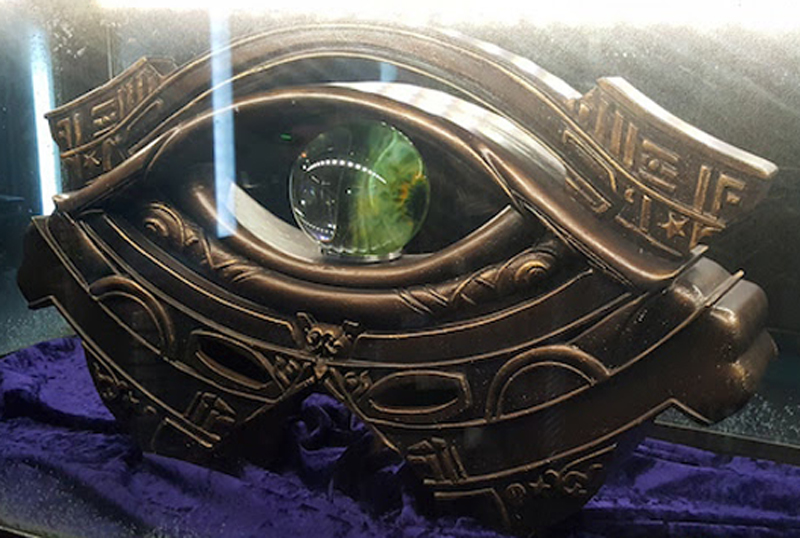 • Dark Elf mask - Thor: The Dark World (2013)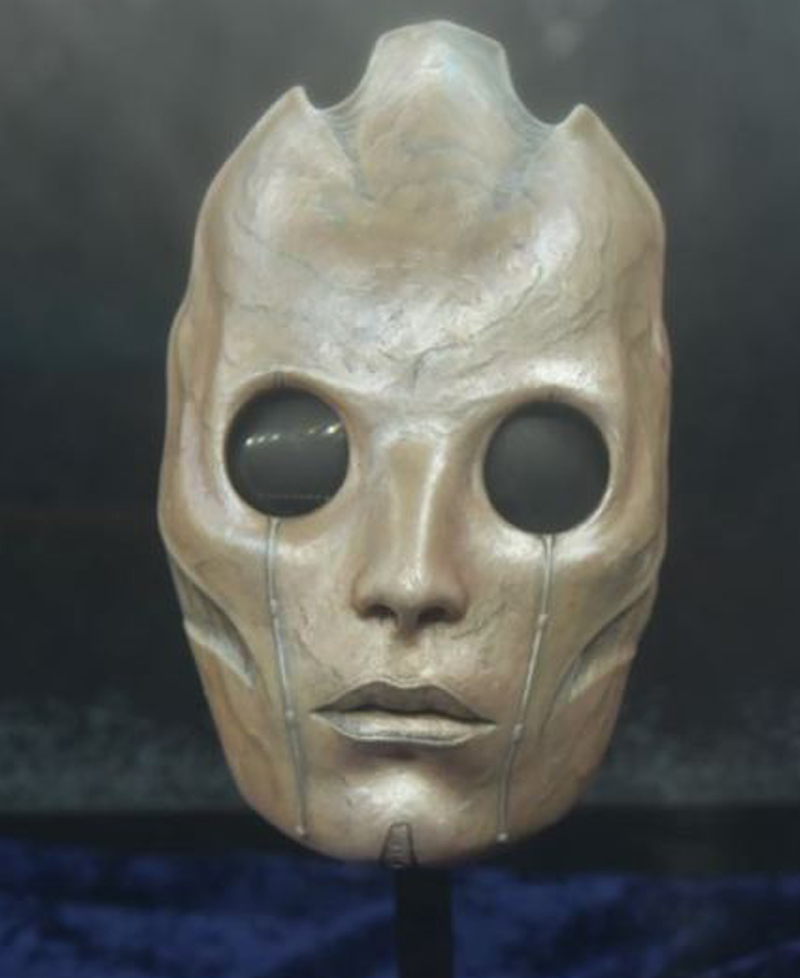 • A cocoon believed to be Adam Warlock's, as seen in Thor: Dark World (2013) and Guardians of the Galaxy (2014)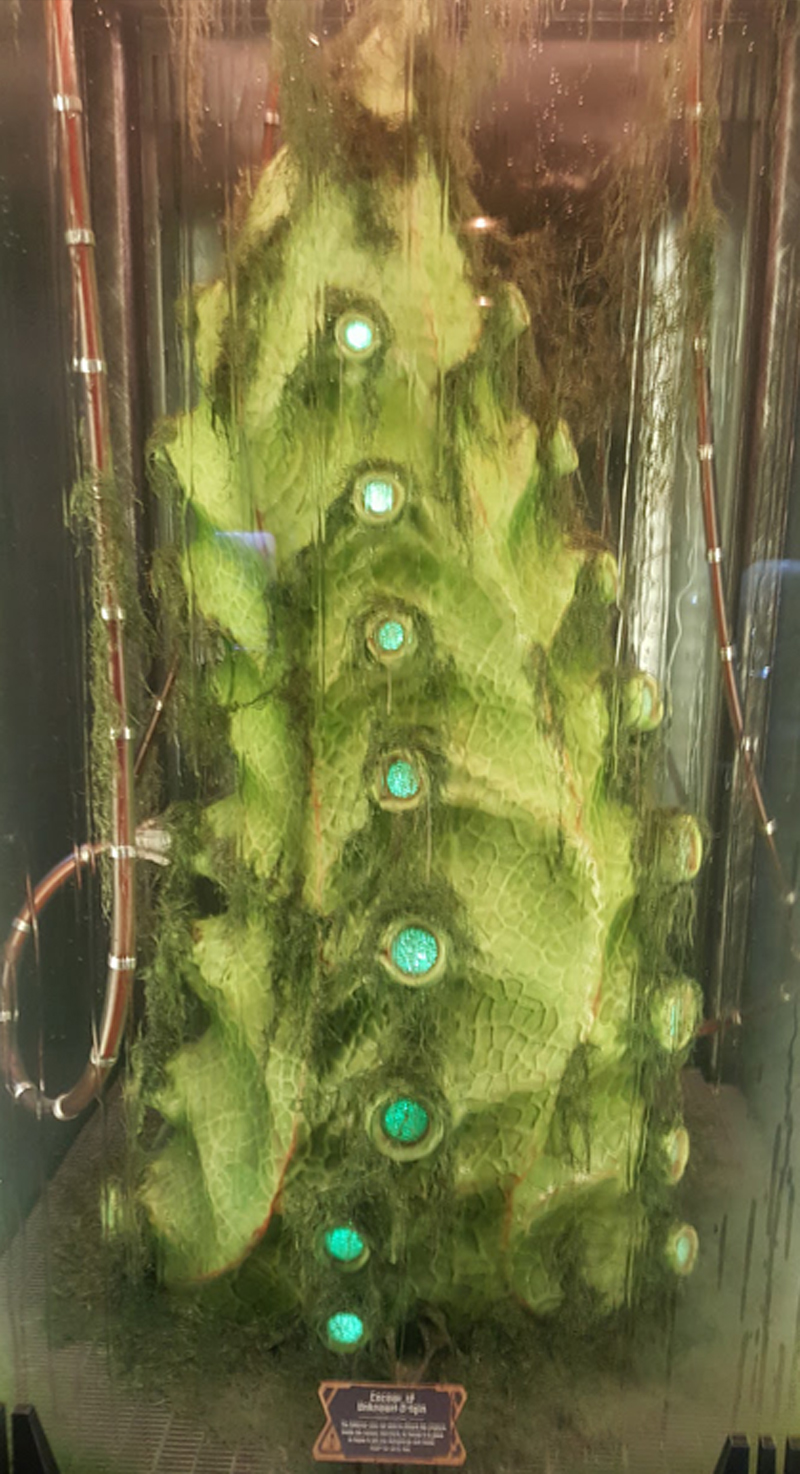 • A case of eyes marked "Chitauri" – The Avengers (2012)
• A case marked "Orloni" which are little rodent-like creatures - Guardians of the Galaxy (2014)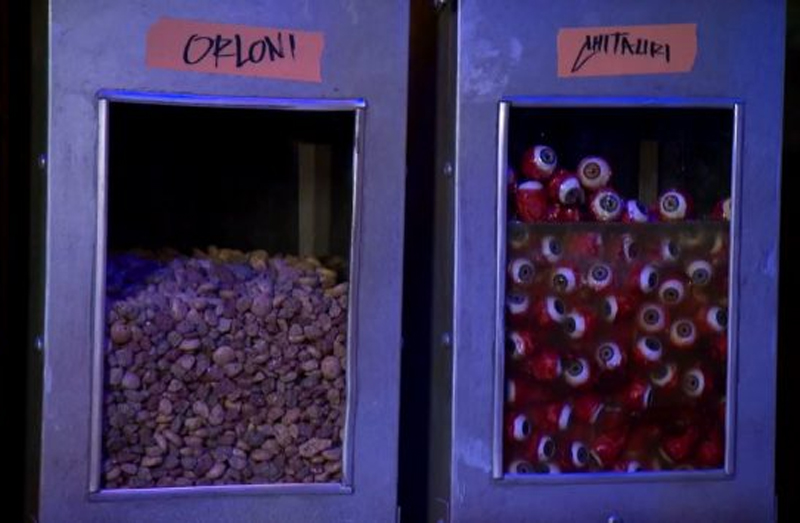 • Kree artifacts, as in Ronan's race - Guardians of the Galaxy (2014)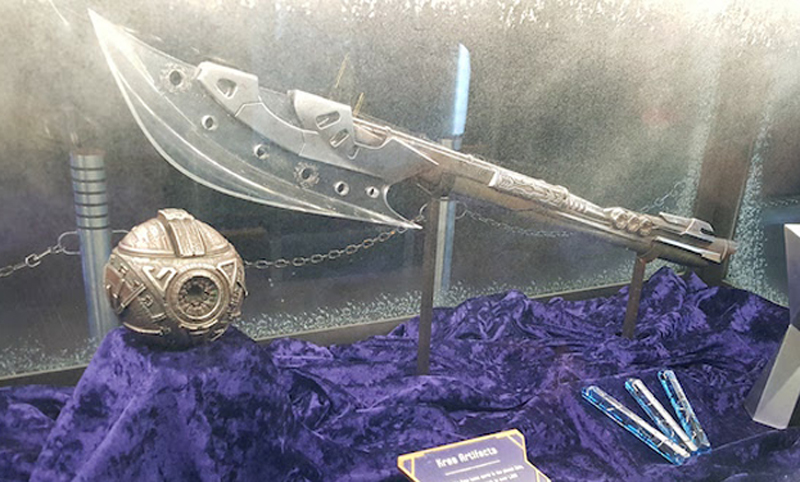 • Artifacts from Atlantis, possibly hinting at Prince Namor the Sub-Mariner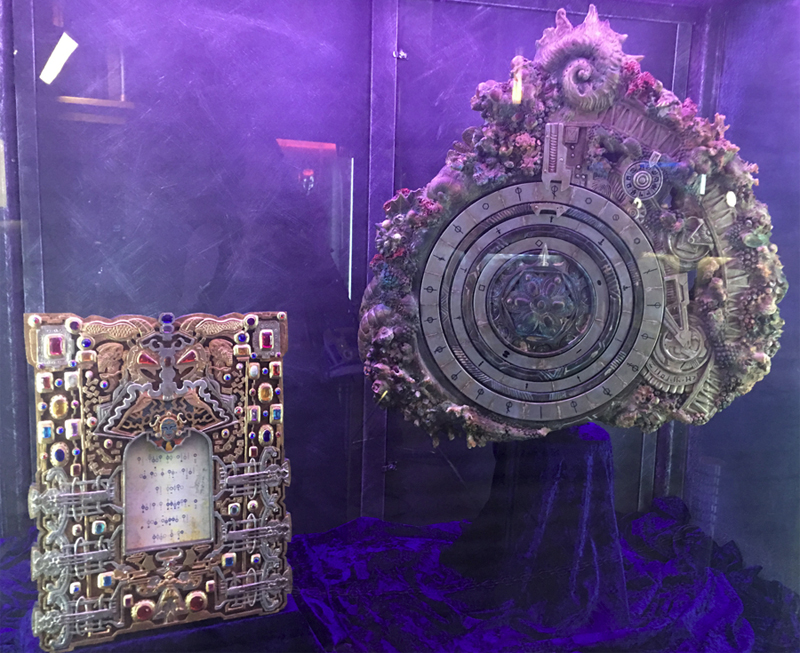 • An Asgardian War Hammer that will one day belong to Beta Ray Bill, the one who wins Thor's hammer, Mjolnir. Odin then gives Bill his own hammer, this one also called Stormbreaker.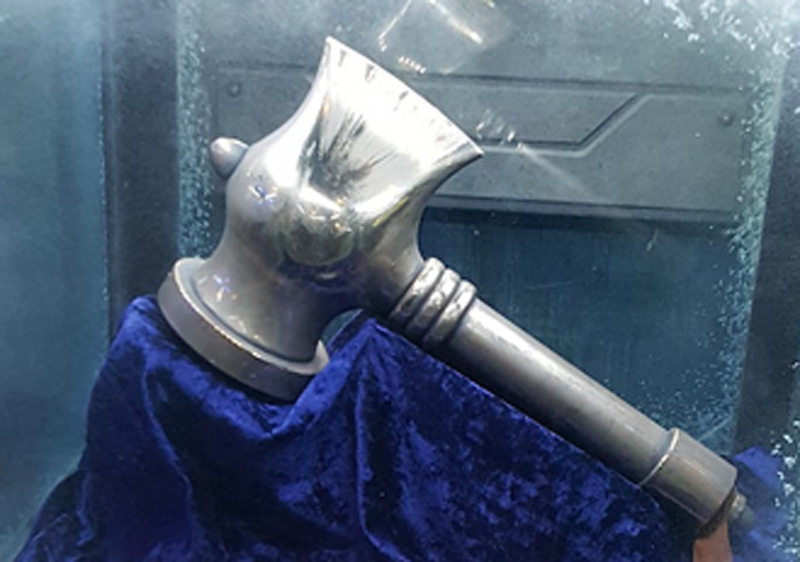 • A painting with The Collector and his brother The Grandmaster, played by Jeff Goldblum - Thor: Ragnarok (2017)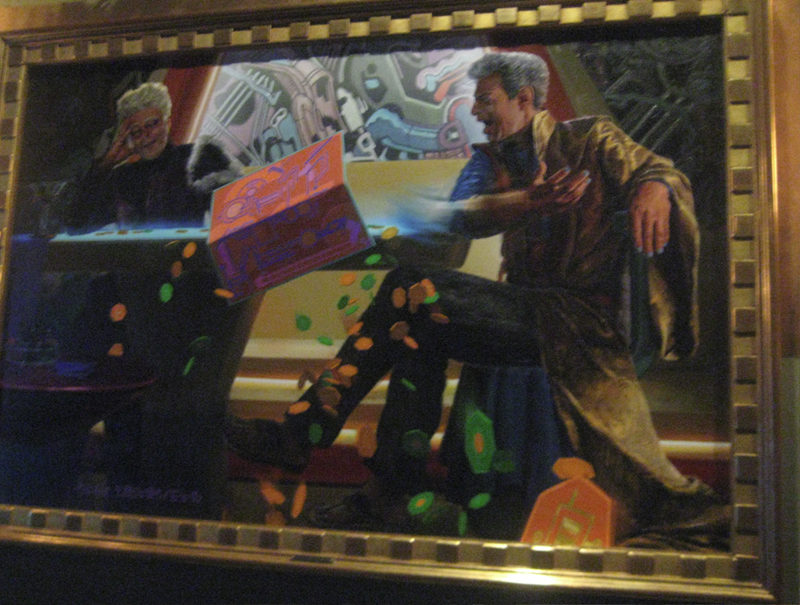 • The Crimson Bands of Cyttorak are hanging on the wall in the pre-boarding video room. They were the full body metal cage used by Doctor Strange to imprison Kaecilius - Doctor Strange (2016).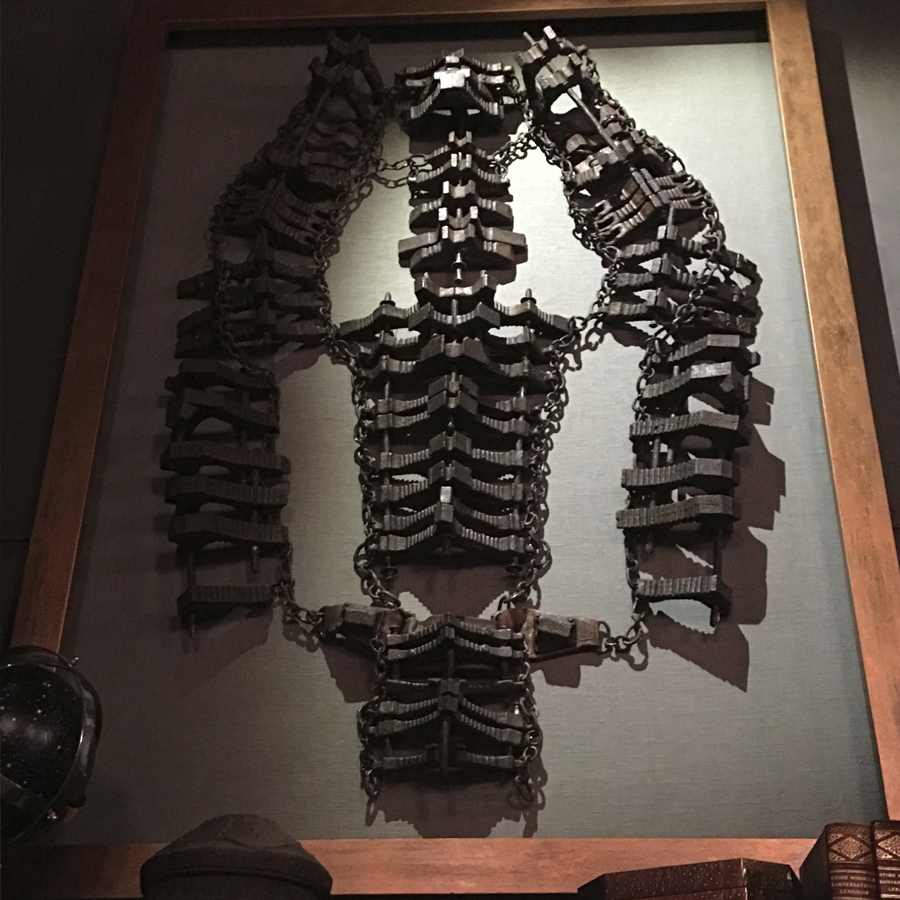 • There is a little figure on The Collector's desk of a ghost dog – Haunted Mansion
• During the pre-boarding video, Stan Lee makes a cameo appearance.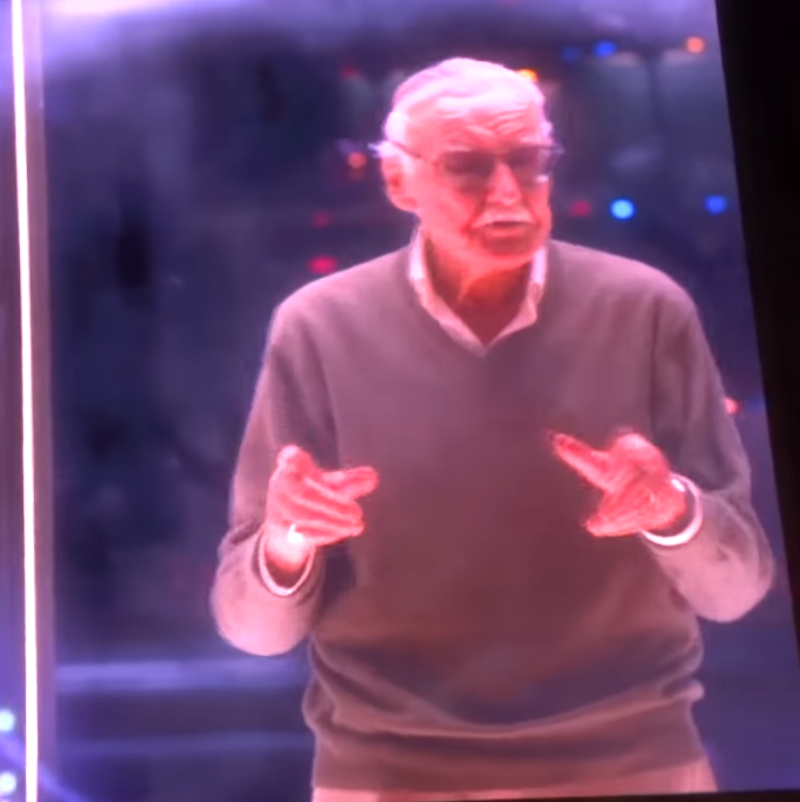 • A Hydra soldier helmet - Captain America: The First Avenger (2011)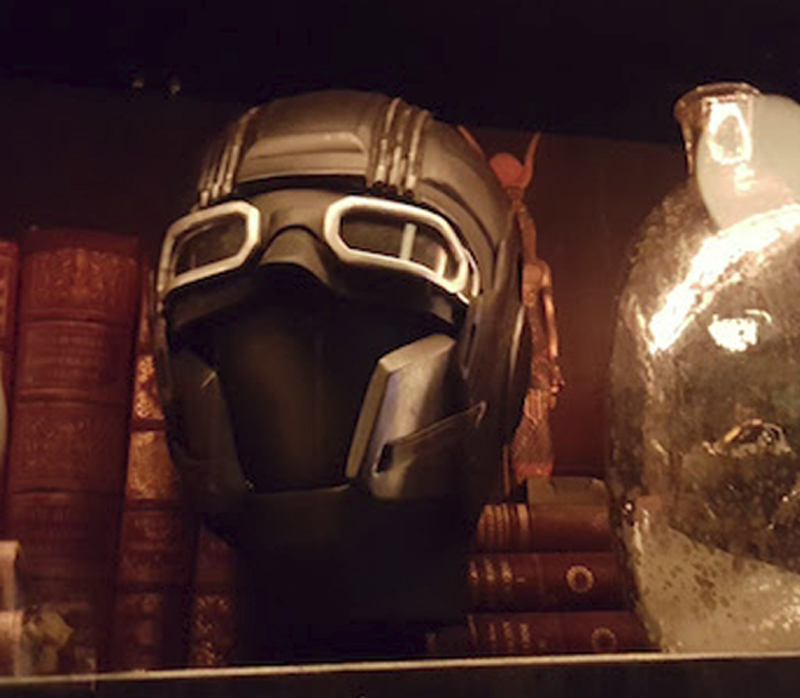 • On the shelf behind the open book is a bellhop hat - Tower of Terror.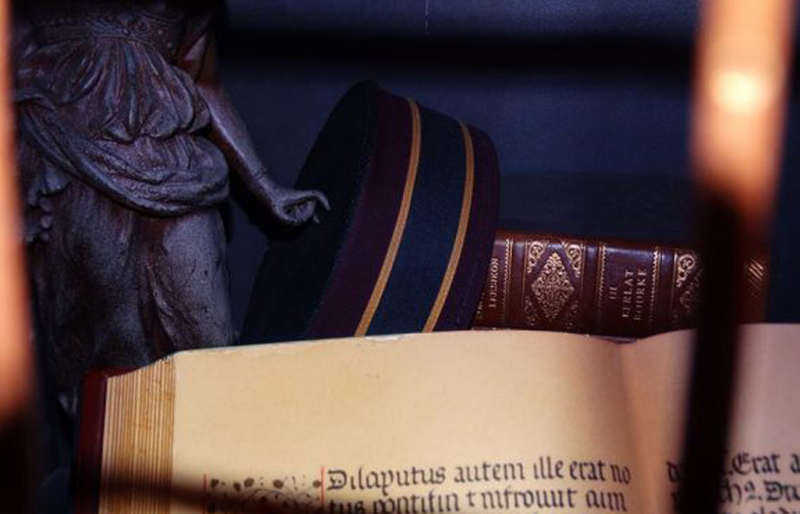 • One of the books has a HTH bookmark - Hollywood Tower Hotel.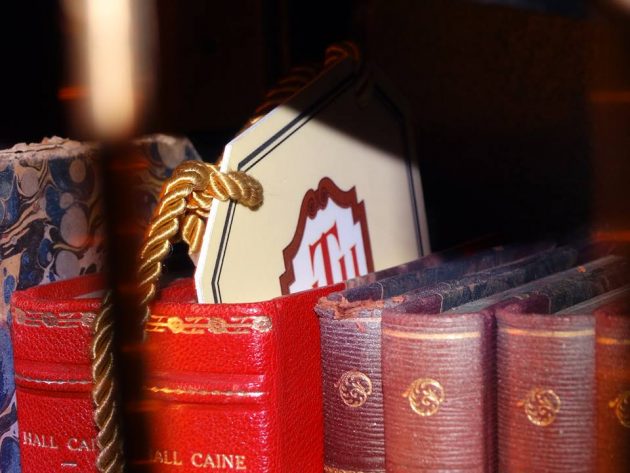 • Just before boarding the lift you can see Harold, the original Yeti - Matterhorn Bobsleds.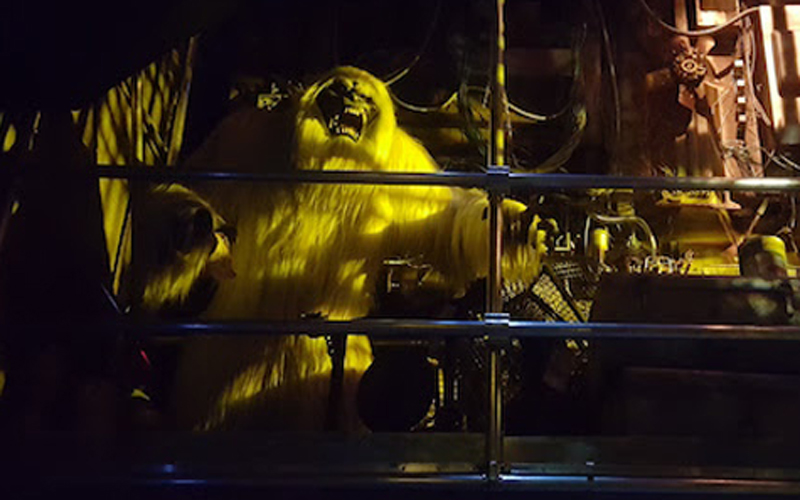 • The painting that is behind the octopus used to hang in the Twilight Zone Tower of Terror on the wall before the pre-boarding video room.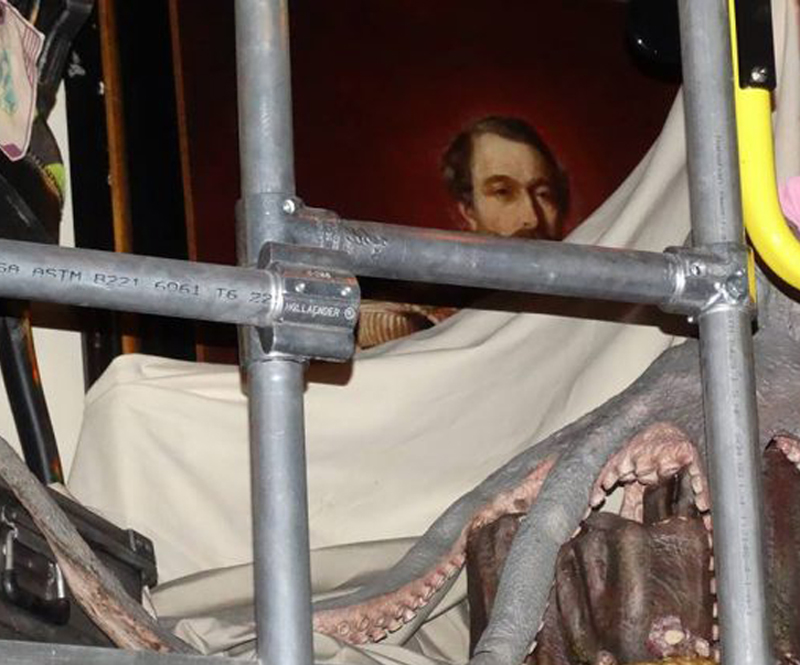 • The octopus is Dolores from the extinct attraction The Country Bear Vacation Hoedown (1986-2001) that existed in Critter Country.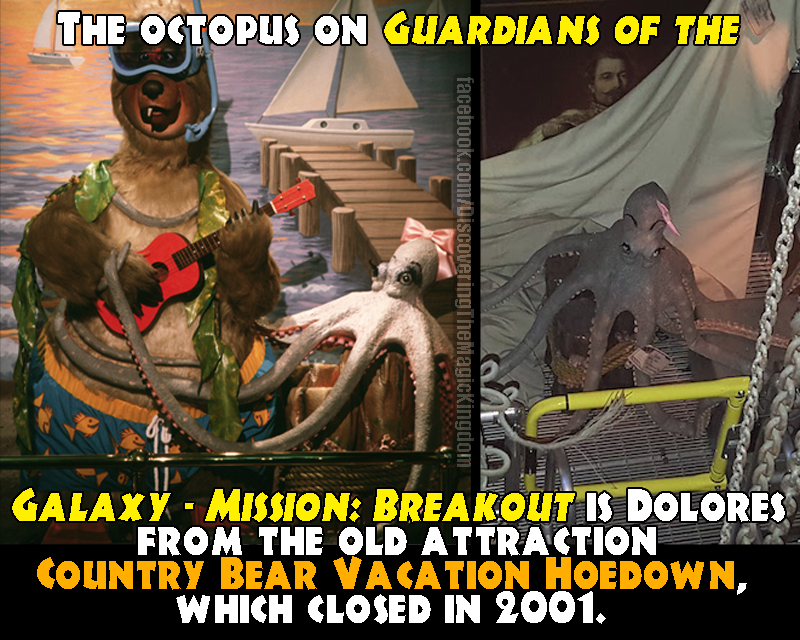 Categories: Fun Facts, Hidden Mickeys