Ben Burtt was working with the sound department. He recorded himself breathing in a scuba respirator to get the iconic breathing sounds for Vader.
Burtt also recorded the beeps and boops for R2-D2 and did the sound mixing to get the sounds we hear from C-3PO.
The voice of Chewie was created by Burtt mixing the sounds from bears, walruses, lions, sick animals, and badgers. Mayhew would either speak English lines or just yell/scream before the voice tracks were overlaid.
Ben Burtt is also credited with providing the voice of WALL·E and M-O in WALL·E (2008). In Return of the Jedi (1983), he has a guest appearance as Colonel Dyer in the Death Star's shield generator bunker on Endor. He is the one that says "Freeze!" to Han Solo before getting a tool box thrown at him. We hear the Wilhelm Scream when he goes over the railing. In The Phantom Menace (1999), he plays Ebenn Q3 Baobab and appears in the background near the end when Amidala congratulates Palpatine. In Attack of the Clones (2002), he provided the voice for Wat Tambor by saying "The techno union army is at your disposal, Count." In Revenge of the Sith (2005), he was the voice of the Neimoidia Lushros Dofine. He is in the scene when we first get to see General Grievous. He says "Two Jedi have landed in the main hangar bay. We're tracking them."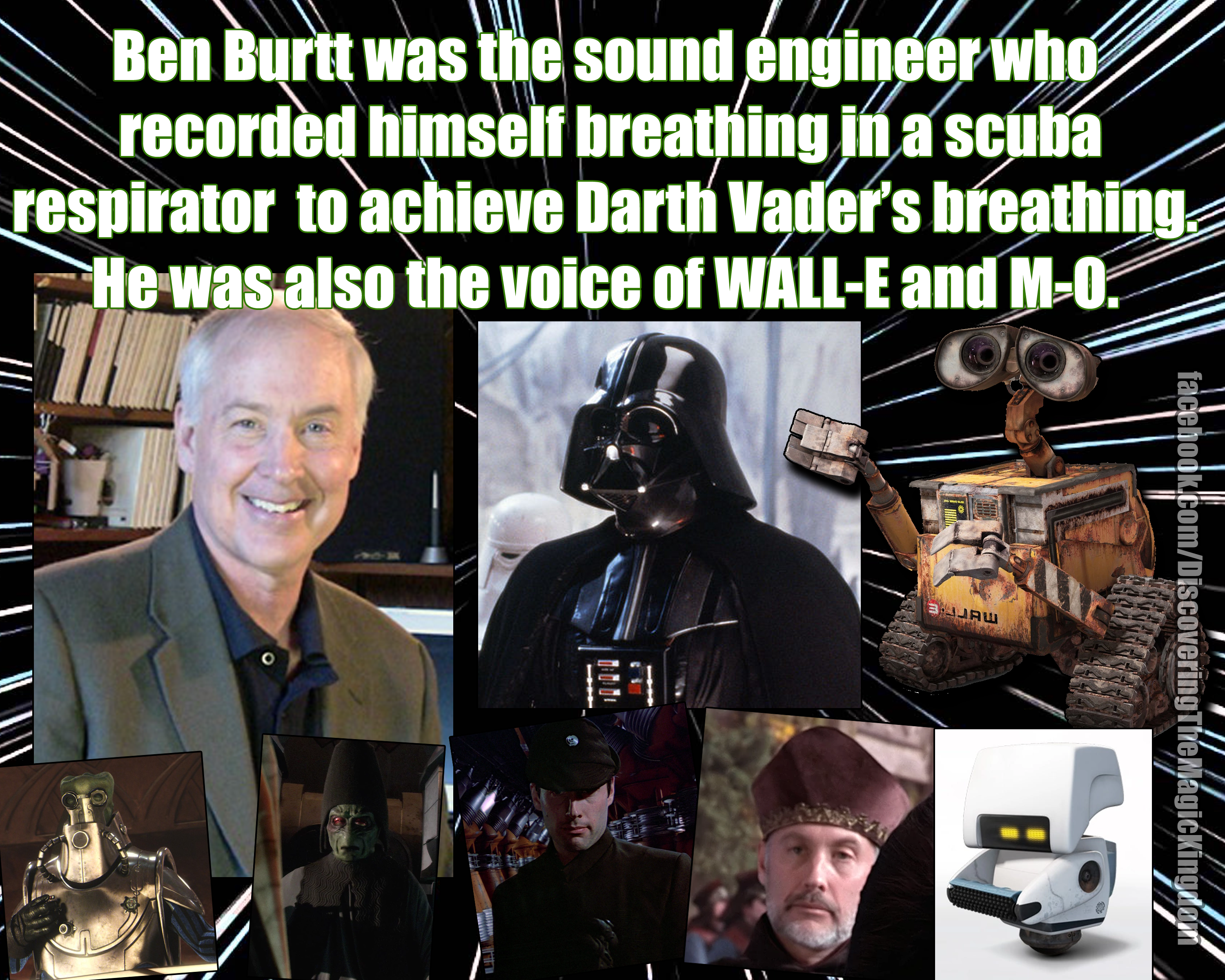 Categories: Disney Trivia, Fun Facts