Last night I went to the midnight premiere of Pirates of the Caribbean 4: On Stranger Tides. I saw it in IMAX 3D. I was in full costume dressed as Jack Sparrow. I went with my beautiful fiancee (my book cover designer), my brother and some friends. I highly recommend seeing it before it leaves the theaters. They paid homage to the Disneyland attraction in a few scenes. It was awesome.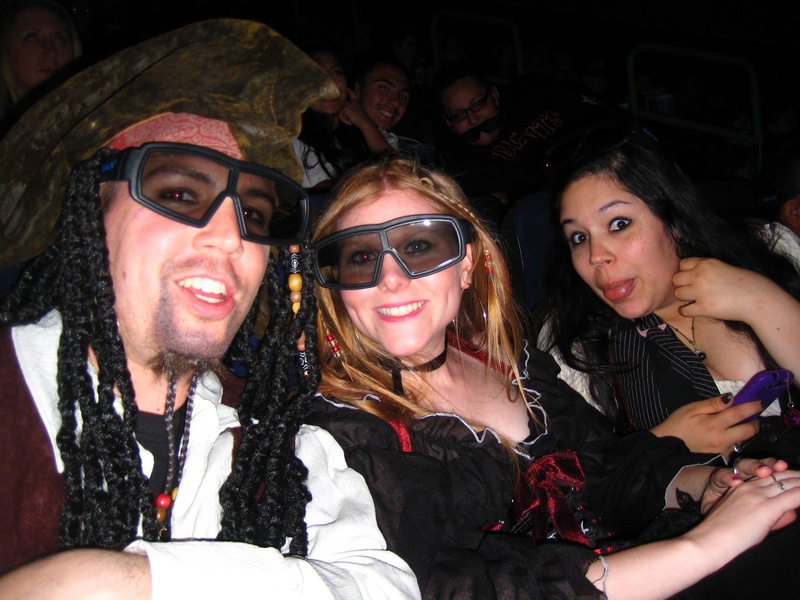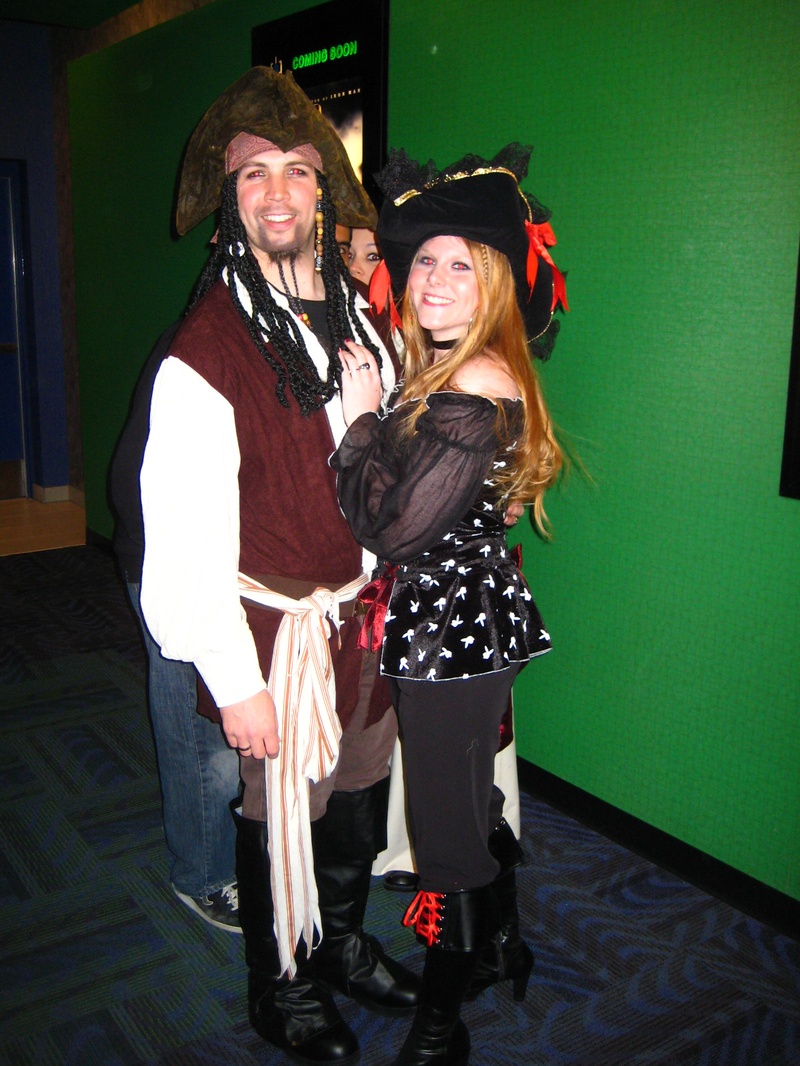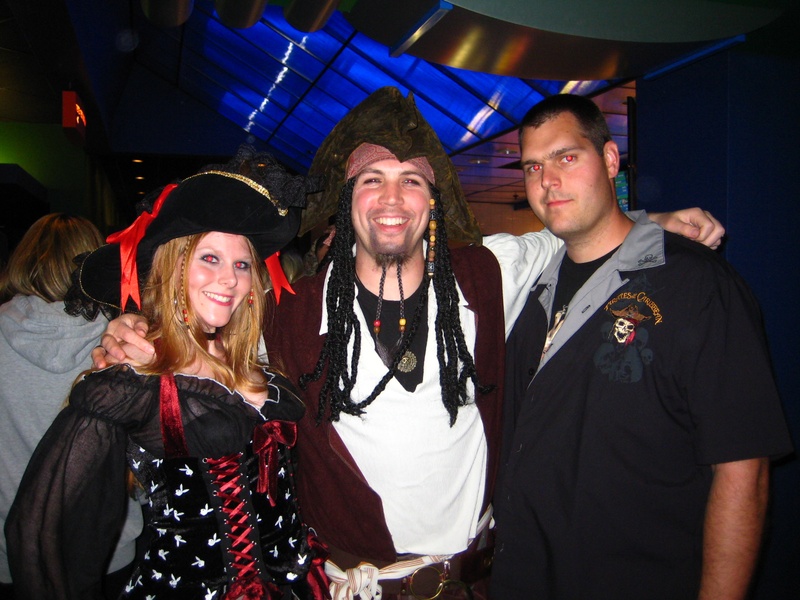 History Of The Film (from wikipedia):
Due to the trilogy's success, and Johnny Depp's desire to play Jack Sparrow again, a fourth film was put into the works. In April of 2007, Disney bought the rights to Tim Powers' novel, On Stranger Tides. Gore Verbinski was interested in returning, but later left the project to direct a film adaptation of the video game, BioShock. Rob Marshall replaced Verbinski as director. Jerry Bruckheimer returned as producer, with writers Ted Elliott and Terry Rossio on board again to draft the screenplay, incorporating elements from Powers' novel. While the proposed title for the film, which was frequently used by fans and critics, was Pirates of the Caribbean: The Fountain of Youth, Disney announced that the actual title would be, Pirates of the Caribbean: On Stranger Tides. Previous cast members Johnny Depp, Geoffry Rush, and Kevin McNally were signed on, and in March of 2010, it was announced that Ian McShane and Penélope Cruz would also star, though previous cast members, including Orlando Bloom, Keira Knightley, Lee Arenberg, and Mackenzie Crook would not return. McShane portrays a new villain, Blackbeard, and Cruz, playing Blackbeard's daughter, Angelica, is Jack Sparrow's love interest. The film features a musical score composed by Hans Zimmer. It was also confirmed that the fourth installment would be filmed in 3D. The actors playing in the fourth film were told by Disney not to occupy their time in the near future, as the studio intends to shoot the fifth and sixth films back-to-back. On January 14, 2011, it was confirmed that Terry Rossio will write the screenplay for the fifth installment, without his co-writer Ted Elliott. Depp said that he would be happy to return as Captain Jack Sparrow, "As long as we can put all the puzzle pieces together, I would most definitely consider it." Jerry Bruckheimer said that the fifth film would be a standalone film. This would help them a lot as there would be more revenue for them. According to Terry Rossio the script for the fifth film is finished and he has handed the script to Disney executives. Speaking at the fourth film's press launch in Cannes, Depp said he would play the role for as long as it is popular with the public.
At last count, the Pirates movie series has grossed worldwide $2,702,364,165...."SAVVY?"

Categories: Disney Movie Reviews