RIP Wally Boag. The last surviving member of the 4 parrots in the Enchanted Tiki Room has passed away. He died on June 3rd 2011 (aged 90 years). His voices with live on in Disneyland forever, and in the new film Gnomeo & Juliet, they used archive recording of his voice as Jose the parrot from the Tiki Room. He was inducted into the Disney Legends in 1995 and has his own window on Main Street.
Most notable was his time spent acting on stage as Pecos Bill for The Golden Horseshoe Review in Frontierland.
Sadder still, his stage partner from the Golden Horseshoe Review, Betty Taylor (played Slue Foot Sue), passed away on June 4th 2011 (aged 91 years).
"When they operated on father, they opened mother's male." – Wally Boag of The Golden Horseshoe Review 1955.


Wally and Julie Andrews onstage at The Golden Horseshoe Review in 1963.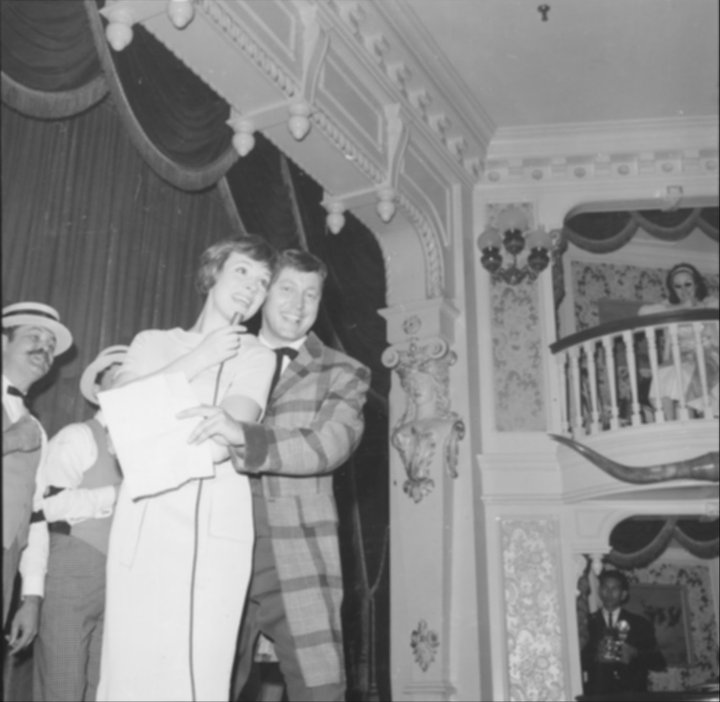 (photo from thedisneyblog.com)

Wally and Betty Taylor 1962.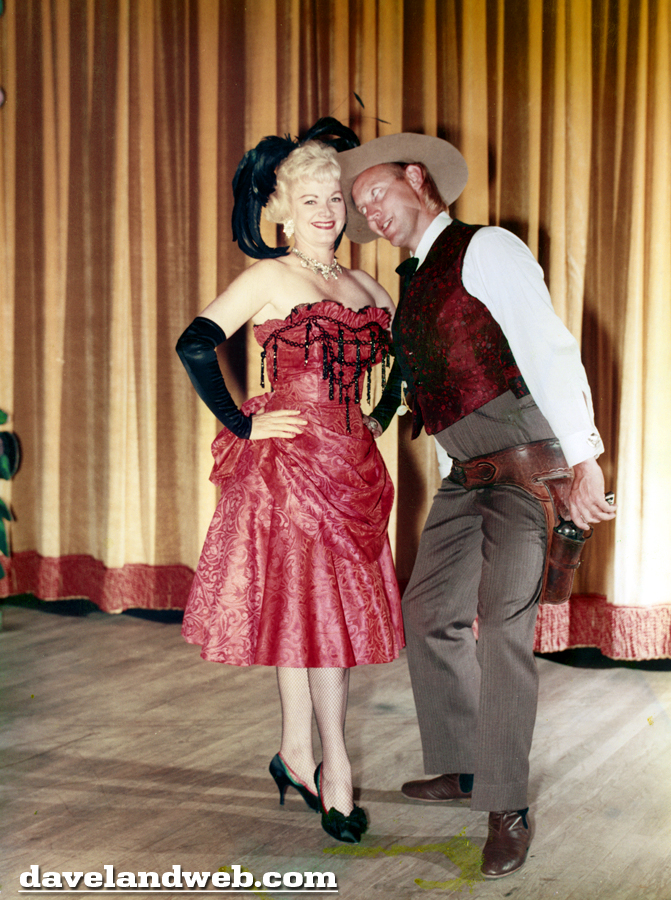 (photo from davelandblog.blogspot.com)
Categories: Park News, Disney Trivia